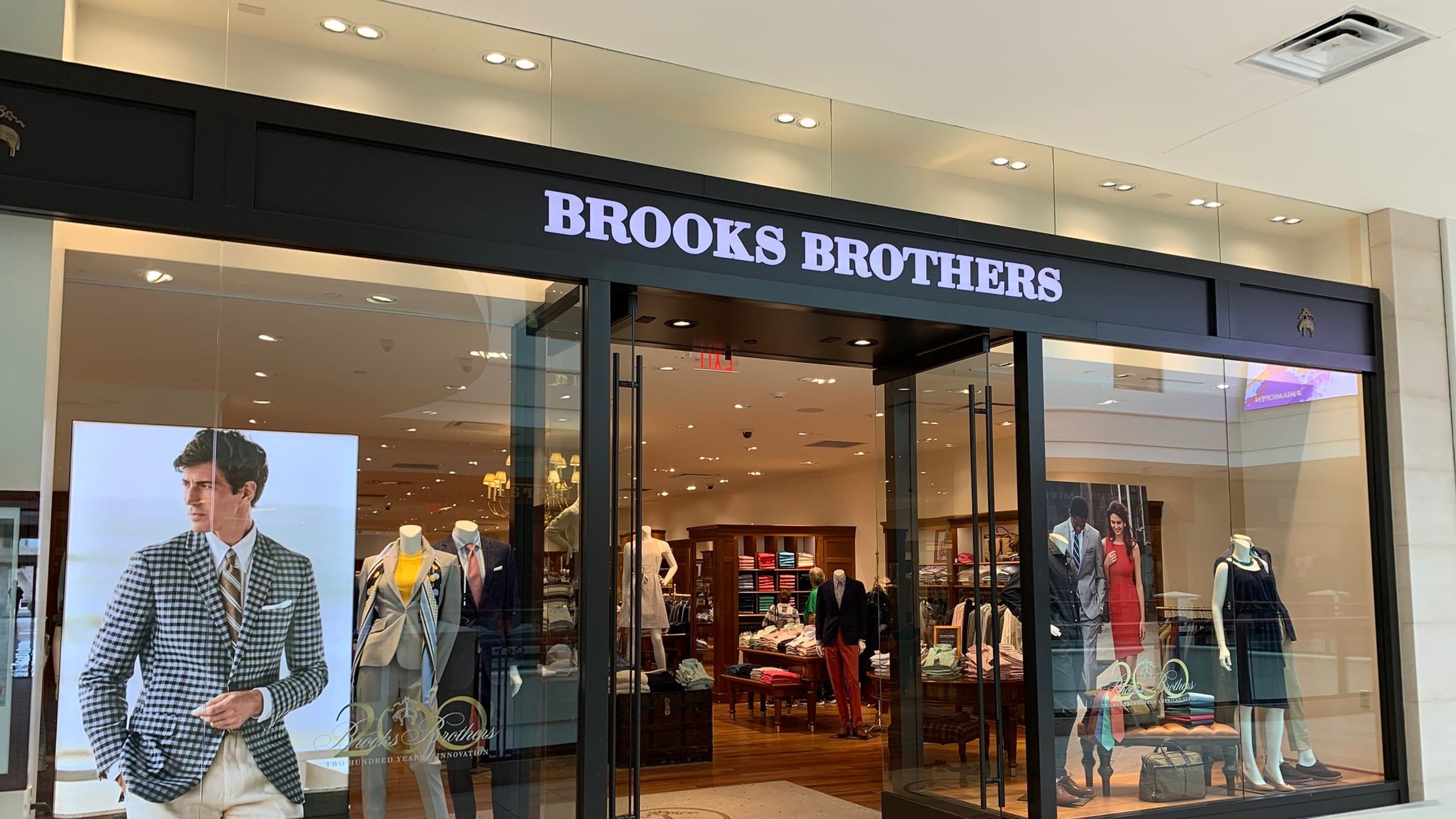 Brooks Brothers has been a mainstay of American evening wear for more than 200 years. The company's suits were worn by 40 US presidents. They supplied the American armed forces with uniforms and suits for ordinary people for their most important life events: going to prom, attending their first interview, getting married.
In July 2020, the company filed for bankruptcy, likely a victim of the trend to work from home and the trend towards more casual wear. The Brooks Brothers name has been woven into the fabric of American fashion, but a certain mystery surrounds the people behind the business. Who were the original Brooks Brothers, anyway?
The company, later known as Brooks Brothers, was founded as H & DH Brooks and Co. on April 7, 1
818 by 45-year-old Henry Sands Brooks and his younger brother David. Henry Sands Brooks had been a supplier to traders and seafarers, and had probably done good business in New York's seaport. Her store was on the corner of Catherine and Cherry Streets in Lower Manhattan, a major shopping district that was home to a number of clothing stores. Brooks has been said to be something of a dandy with an eye for fashion.
Henry Sands Brooks died in 1833 and the business passed to his eldest son, Henry Jr. When he died in 1850, Brooks Sr.'s four younger sons Daniel, John, Elisha and Edward inherited the company and renamed it Brooks Brothers. At this point, the store began to stand out from the crowd. The brothers adopted their famous logo of a sheep hung from a ribbon depicting the Golden Fleece. This ancient symbol recalls the Greek legend of Jason and the Argonauts and was used by tailors and wool merchants across Europe as a mark of quality. With this symbol, the brothers announced the caliber of their goods and focused on the prestige of European fashion.
As the brothers built a brand on traditional quality, they also saw an opportunity to modernize. Brooks Brothers specialized in ready-to-wear suits – an innovation that made "gentlemen's clothing" accessible and affordable for ordinary Americans. An advertisement in New York Evening mail In June 1850, Brooks Brothers stated that they "had a large supply of ready-to-wear clothing on hand to meet the preferences and needs of buyers". Brooks Brothers also capitalized on the California gold rush by selling their finished suits to gold prospectors who didn't have time to wait for a tailor to create bespoke suits.
Business boomed in the years leading up to the Civil War when the company benefited from slavery. Much of the cotton used by Brooks Brothers was picked by enslaved workers in the south. The company also made uniforms worn by enslaved people who were forced to work as domestic servants.
Perhaps because of their experience in making such clothing, Brooks Brothers received a major contract from the Union government at the beginning of the Civil War to provide tens of thousands of uniforms for soldiers. When the garments were delivered, a scandal broke out: it was obvious that the uniforms were of poor quality, with missing buttons or buttonholes, and made of cheap scraps of fabric that were glued instead of sewn together. When exposed to wind and rain, the outfits fell apart. In a rush to make them for the war effort, the Brooks Brothers had actually replaced cheap and weak material for the usual quality of fabric – they were allowed to do so according to the terms of their contract.
New York state lawmakers opened an investigation and accused the company of making a profit. When asked how much money the company made from downgrading the substance, Elisha Brooks prevailed. "I don't think I can tell the difference without putting in more time than I can devote to this cause now," Brooks told lawmakers. Ultimately, Brooks Brothers agreed to replace 2,350 of the substandard uniforms at a cost of $ 45,000.
The connection of the company with the equipment of the Union Army brought them into trouble again in July 1863. Losses among members of the New York regiments increased as the war showed no sign of a solution. Workers in New York City protested the draft, and the protests quickly turned into a riot of racial violence and looting. Brooks Brothers' Cherry Street Store was one of the establishments it targeted. Harper's Weekly reported that "a large number of looters have visited Messrs. Brooks Brothers' extensive clothing store … there they picked up whatever items they wanted, after which they could be scattered in all directions and laden with their diseases. Get loot. "
Brooks Brothers' reputation did not suffer for long, however. When Abraham Lincoln took office for the second time in March 1865, he wore a company-made coat. On the lining was an eagle with the motto "One Country, One Destiny". Lincoln was wearing the same coat when he was murdered just two weeks later at Ford's Theater in Washington, DC. After his death, Mary Todd Lincoln gave the coat to Alphonse Donn, a White House doorman who kept it for the rest of his life. Donn's family eventually sold the coat to the United States Capitol Historical Society and is now in the collection of Ford's Theater Museum.
Brooks Brothers grew and continued to expand. The company introduced enduring fashions such as the button-down polo shirt in 1896, the sack suit in 1901 and its own version of a British regimental tie, the striped representative tie, in 1902.
For more than 200 years, the company has been equipping presidents, Wall Street dealers and business people and is developing into an American cult brand with global appeal. But today their future may be less certain.