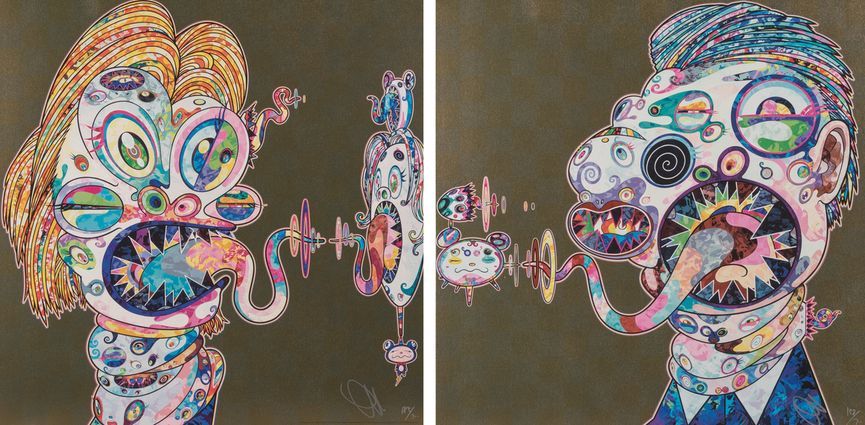 The Japanese Andy Warhol Takashi Murakami combines the latest techniques with the precision and virtuosity of traditional Japanese art. Inspired by the manga and kawaii culture, he creates art that ranges from cardboard-like paintings to minimalist sculptures to giant inflatable balloons, performance events to factory-made watches, T-shirts and other products.

Murakami's fantastic and colorful world is inhabited by monstrous and charming characters who are all executed in his super-flat aesthetics. His work blurs the lines between popular art and high art and examines the interrelations between avant-garde art, manga, anime and their predecessor, the Ukiyo-e woodcuts.

On the 58th birthday of the artist. We have put together a selection of his iconic works that you can add to your collection!

Selected image: Takashi Murakami ̵

1; A tribute to Yves Klein Multicolor, G (detail), 2013. All images courtesy of the respective galleries.