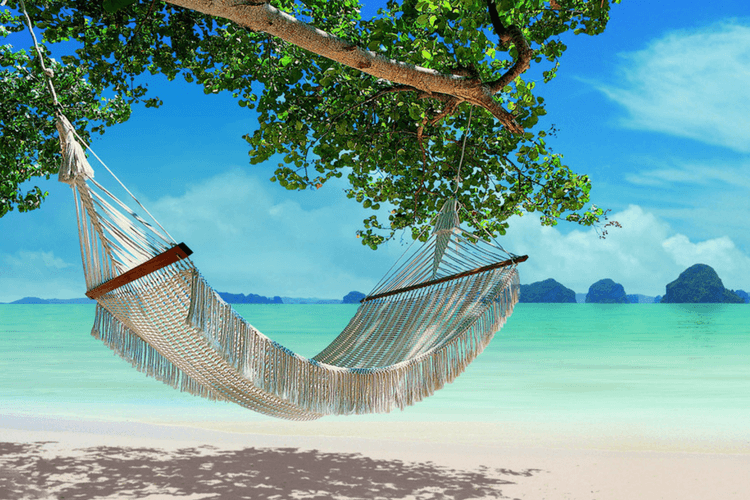 Are you planning a honeymoon? Surely Thailand would have been shortlisted in their checklist of honeymoon destinations. The reason is that Thailand is an affordable destination with countless scenic attractions and romantic experiences. Thailand is full of picturesque landscapes; Sun-kissed beaches on the edge of the aquamarine waters, enchanting sunsets and an ambience that radiates idyllic romance. If you are looking for something more adventurous than idyllic surroundings to spend lazy days, Thailand offers a variety of places that are known for their adventure quotas and exciting nightlife. Check out our list of Thailand honeymoon hotspots to include in your itinerary for the best romantic experience of your life.
. 1

Bangkok

Bangkok is undoubtedly a place you would not miss on your trip to Thailand. Although not preferred as a honeymoon destination, any itinerary in Thailand is incomplete without a visit to witness the contagious excitement of vibrant Bangkok. Whether it's a transit stopover or a few days here, Bangkok is a great place for shopping and sightseeing. During your stay in Bangkok, do not miss the chance to see the city skyline on a Chao Phraya River cruise at dusk and shop at affordable prices at Chatuchak, the largest weekly market in the world. Indulge your loved ones in some of the world's top rooftop restaurants, which offer panoramic views of the city as you enjoy your time in beautiful surroundings.
. 2 Chiang Mai

Chiang Mai is absolutely unique compared to other honeymoon hotspots in Thailand. While Thailand offers you the best options for a romantic beach vacation, Chiang Mai encourages you to try changing the scenario and activities on your honeymoon. You would like to spend your time with your loved ones in Chiang Mai if you are looking for a relaxing place steeped in adventure and culture. Chiang Mai is located in northern Thailand and is dominated by majestic hills and rustic Thai culture. The greens fascinate your view and the view of the hills is spectacular. Aside from leisure and relaxation, you can stroll through the countryside, hike up the wooded mountains, if you feel adventurous, or visit an elephant camp surrounded by lush green forests. Do not forget to visit Doi Inthanon National Park, where you can explore pristine natural beauty and explore the wilderness on a night safari.
. 3 Krabi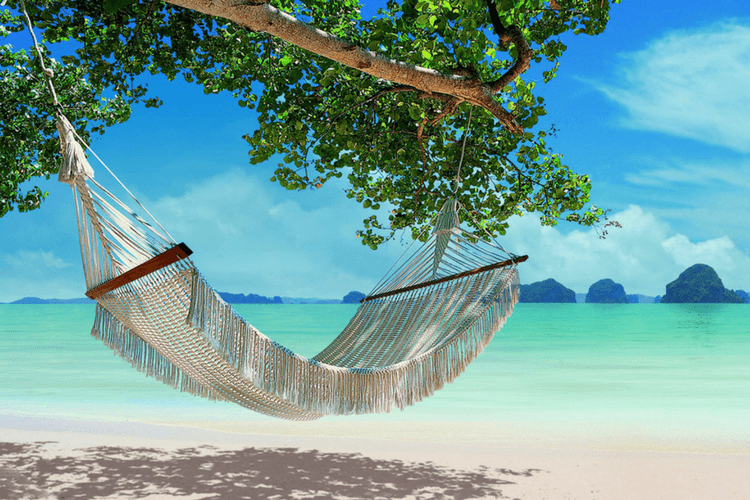 For a peaceful romantic beach experience away from the crowded rooms, Krabi is an unrivaled choice that offers many opportunities to spend sublime moments of being together. Relax on the sun-drenched beaches, explore the islands on boat tours and enjoy a delicious candlelit dinner on the beach under the sequin sky as you sample the recipes of the ocean and enjoy a mouth-watering selection of food. And if you want to bring peace and quiet to life in Krabi, plan your Krabi trip with Phuket in your Thailand honeymoon package so you can enjoy Phuket's breathtaking nightlife too.
. 4 Koh Samui

Koh Samui will surely take your breath away with its crystal-clear beaches; Palm fringed coastline and scenic sunsets make it your favorite romantic retreat. This peaceful paradise offers unparalleled romantic settings and spectacular activities. If you're not lounging in the huts or walking the white sandy beaches, try snorkelling in the crystal-clear water to find a whole new level of a secluded paradise with an amazing selection of aquatic life. Explore the island, take a trip to the spectacular Namaung Falls, or discover the mystical world of the ocean and its vibrant species on an exciting excursion to Ang Thong National Marine Park, where you can try deep-sea snorkeling and kayaking.
. 5 Koh Lanta

Among couples, this new destination awaits you – Koh Lanta Island, just an hour's drive from Krabi. One of the best beach destinations in Thailand. Here you will find everything you need for a beach holiday – right on beautiful tropical beaches, first-class dive sites, nature reserves, stunning beach cafes and bars to linger and a rocking party scene. What sets Koh Lanta apart from other Thai beach destinations is its enthusiasm for full moon beach parties, some of which have the status of being the world's largest beach party. Koh Lanta can give your romantic Thailand vacation power and adventure, along with a perfect dreamy setting.
. 6 Hua Hin

Hua Hin is the ultimate place that combines leisure and romance. If you are looking for a place of relaxed solitude, Hua Hin is the perfect choice among the sights in Thailand. The tranquil shores of Hua Hin are ideal for long romantic walks while enjoying the serene sunset. This peaceful seaside paradise also has a touch of adventure as Hua Hin is known for its well-maintained golf courses, exciting water sports, lively markets and exciting nightlife. If you love the sea, Hua Hin is the place to go for watersports such as diving, snorkelling and kite boarding. Do not miss the shopping on the lively night markets. Another attraction is the Khao Sam Roi Yot National Park, where you can explore surreal cave formations, beautiful mountain cliffs along the coast, green nature trails and scenic spots, and beautiful wilderness.
Thailand offers many ways to advertise your lover. You can enjoy a candlelit dinner on a secluded beach or party at a full moon beach party, spend lazy days in casual leisure, soak up the tropical sun and splash in the turquoise waters, indulge in some of the best of your loved-go shopping or pampering Spas of the World, along with a fine romantic dinner and champagne in spacious restaurants that offer the best service and excellent views. Thailand as an impressive, affordable destination offers you a happy experience without burdening your wallet. If you're looking for the ultimate in luxury and romance, Thailand offers you a huge selection of incredible resorts and spas that speak eloquently and offer tailored service. Get your Thailand Tourist Visa and escape from your unique honeymoon experience with an exotic Thailand Honeymoon Package that offers a pleasant experience of secluded hideaways amidst transcendent vistas that blends seamlessly with warm-hearted culture and hospitality.
This post was created with our beautiful and simple form. Create your contribution!
Source link