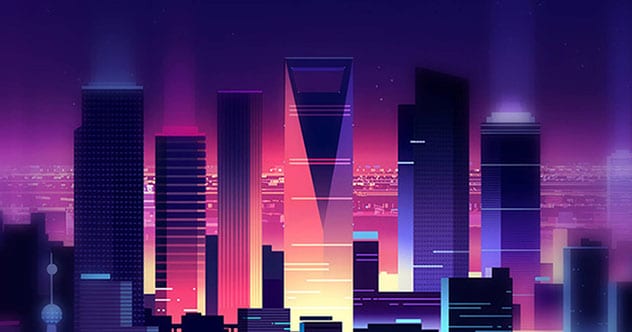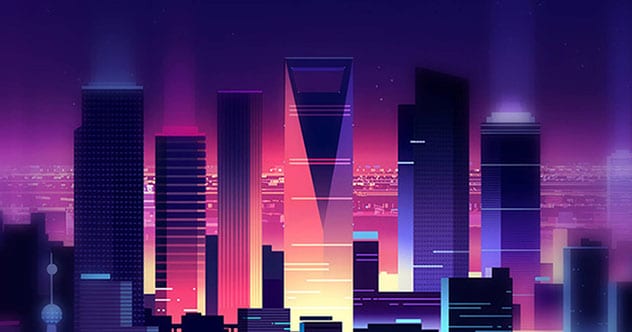 Synthwave is a genre that has taken on a life of its own lately. Between film scores and mainstream pop stars adopting the genre more and more, this current era will look back on the defining albums that shaped this new movement. While some have helped popularize the genre, others have cemented a new generation that is vastly redefining its rules. When the pioneers pass the torch on, evolution will happen and the works that shaped the genre into what it is today are definitely a mix of the classic and the new. Here are the 10 greatest Synthwave albums of all time:
Top 10 Most Underrated Synthwave Songs of All Time
1

0 "AKUMA II" (2019) by Tokyo Rose & ALEX

Tokyo Rose and ALEX are an impressive team. After collaborating on multiple projects (outside of their solo outings), including two full albums, the couple have proven themselves to be two of the most successful artists in the Synthwave universe more than once. That means, it is her second team album "AKUMA II" (the continuation of "AKUMA" from 2017) that made her one of her greats.
From its very first single, Affliction, which was released with a stunning animated music video, AKUMA II immediately let people know that it raised the bar to a new level and that fans were totally shocked. The Darksynth album is strong, scary, and as bad as you'd expect from a Tokyo Rose & ALEX album, and their flawless production work made it one of the few Synthwave albums ever to be released on Billboard. "AKUMA II" is an absolute blast, and it undoubtedly deserves its place in the Synthwave Hall of Fame.
9

"Galactic Melt" (2011) by Com Truise


American producer Seth Haley (AKA Com Truise) is a true legend of Synthwave, and some would even argue that he is one of the major pioneers of the current incarnation of the genre. He's been around for nearly a decade, but nothing has proven his ultimate OG status more than his groundbreaking 2011 debut album, Galactic Melt.

The soft, dreamy and groovy style of this album is in the eyes of many a masterpiece that is responsible for the rise of the popular sub-genre Chillwave. Com Truise delivered a unique album that consisted of incredibly clever and complex melodies, ingenious sound design and an overall mood that was unprecedented at the time. His following albums were all successes in their own right, but nothing beats the raw mastery of "Galactic Melt".
8th

"Night Drive" (2018) by Timecop1983


Every Synthwave enthusiast, old or new, has heard the name Timecop1983 before. And if not, at least they've heard his music before without knowing it was him. After all, the Dutch producer gave us some of the biggest hits of the genre, most of which are tracks from his 2018 album "Night Drive".

And it's not that "Night Drive" was a breakout hit for Timecop1983 – it was already one of the biggest stars in the community, but it was definitely the album that made people realize that no one was going to take his throne anytime soon . His talent and amazing ability to capture the atmosphere and aesthetics of the 80s through his incredible productions are unparalleled and he definitely brings the "retro" to the term Retro Wave.
7th

"Sleepwalking" (2018) by NINA


Nina Boldt, better known as NINA (or the mother of the Synthians), is definitely one of the top muses in the Synthwave world. As a strong presence with a vibrant creativity, she's not afraid to change things and she has done a great job developing a sound with a very strong identity that she did quite efficiently in her 2018, Sleepwalking Has proven favorite debut of fans.

The German singer-songwriter shocked everyone with a really brilliant first album full of legendary hits like "Beyond Memory" or the title track "Sleepwalking", which was praised for his amazing vocal work and breathtaking music video. The neat production style of "Sleepwalking" has definitely become a signature for NINA, and their music has for the most part proven to be one of the largest and most popular synthwaves on the market.
6th

"Neon West" (2019) by Wayfloe


As for Synthwave, it's safe to say that Wayfloe, the mysterious duo from Canada, are slowly transforming into royalty. Their unique artistic universe has a highly unpredictable nature and a sound that goes beyond anything the genre has ever known. In a few words, Wayfloe has developed her own style and her debut album "Neon West" is an artistic triumph that no one saw coming. From the first notes, the album immediately confirmed the duo's status in the community.

Wayfloe are one of the few units that are versatile enough to incorporate a wide variety of musical genres into their synthwave-based sounds. Whether it's hip-hop, rock, electro or pop – their ability to give each genre its own twist is unlike anything we've ever seen before. They are not afraid of experiments and make every single song very special. MixMag reported in 2020 that their second album (titled "Celestials") is officially on the way, and of course we are impatiently waiting for it.[1]

Top 10 Bizarre Music Genres You Need In Your Life
5

"Hurry up, we're dreaming" (2011) by M83


Anthony Gonzalez, better known as M83, is a true child prodigy who has been around for a while. He has a style that is different from any other artist in the Synthwave world, and he has proven so successful that he has been able to branch off into massive projects. Between the official soundtrack of the Tom Cruise film "Oblivion" from 2013 and the composing of an entire score for the 2017 Cirque Du Soleil show "Volta", there seems to be nothing that M83 cannot do. And his 2011 album "Hurry Up, We Are Dreaming" is probably the greatest example of Anthony's endless imagination.

This album is a marvel that took the whole world by storm, thanks largely to its timeless classic, "Midnight City", which has since become the most famous synthpop song of all time. The very cinematic aspect of his music sets them apart, as M83 manages to seamlessly combine a colossal variety of genres to create something that feels out of this world. "Hurry up, we're dreaming" isn't just one of the best Synthwave albums ever made. It's easily one of its most unique.
4th

"Love is Dead" (2018) by CHVRCHES


The ending subgenre known as synthpop has been pretty much reinvented over the past decade. And no one in this current era has mastered the "retro art" of synthpop better than UK-based band CHVRCHES. Lauren Mayberry and her bandmates have influenced the genre so much in recent years that they have become the face of synthpop in the eyes of the world. And all thanks to their third album "Love Is Dead".

This fun, energetic, and whimsical album achieved a success unparalleled in the Synthwave world. With some of his songs streamed over 100 million times on Spotify alone, "Love Is Dead" is actually the greatest album of the genre ever made in terms of numbers. It is a true work of art that will go down in history as the pillar of modern synthpop.
3

"Endless Summer" (2016) by The Midnight


The Midnight is probably the best-known Synthwave company when it comes to mainstream audiences. The American-Danish duo have become the king of the genre over the years, and few Synthwave artists have as much recognition as they do. Many of her songs are undeniable classics, and a large part of them are taken from her 2016 album "Endless Summer".

"Endless Summer" is a highly regarded work and an integral part of Synthwave culture that has redefined the standards of the genre for style and quality. With songs like "Sunset" and "The Comeback Kid", the album is a real love letter to the 80s and its very special aesthetic. The Midnight is one of the few Synthwave entities to be chartered on Billboard and "Endless Summer" definitely paved the way for more artists to do so.
2

"Tron: Legacy" (2010) by Daft Punk


Synthwave is a genre of music that is inherently very cinematic, so it's not surprising that one of the greatest Synthwave albums ever made is an actual movie soundtrack. It's also no surprise that Daft Punk is behind another of the greatest albums of all time. Imagine that.

Disney's "Tron: Legacy", the sequel to the cult classic "Tron" from 1982, was released in theaters in December 2010 along with its incredible soundtrack by the robots of Paris. The instrumental album is a cinematic and groovy journey into the futuristic world of Tron and has made a significant contribution to popularizing the synthwave genre with the general public, especially with the now legendary banger "Derezzed".

Disney recently announced that a new Tron movie starring Jared Leto is in development at Disney. While there is no official announcement of Daft Punk's possible return to a brand new soundtrack, we keep our fingers crossed and fans are hopeful. After all, the Tron franchise has become synonymous with daft punk, and all thanks to the timeless work of art they gave us with the soundtrack "Tron: Legacy".[2]
1

"OutRun" (2013) by Kavinsky


To be very clear, no list of the best of the best in the synthwave genre would ever be complete without Kavinsky showing up. He is the ultimate god of Synthwave, and the vast majority of artists redefining the genre today have been inspired by his work. And if you ever need an explanation as to why … the answer is "OutRun".

"OutRun" is a powerful and inventive work and a masterpiece in every imaginable way. Every single song on the album is considered a classic of the genre. The legendary "Nightcall" is widely regarded as the greatest synthwave track of all time. And if you've seen the movie Drive (starring Ryan Gosling) in 2011, it's not hard to see why.

To date, "OutRun" is Kavinsky's latest outing. But it seems like there is finally a light at the end of the tunnel when the French producer officially confirmed via Instagram in 2020 that a new album is on the way and that we should expect it this year. This return marks the end of a 7 year hiatus that has definitely left fans hungry for more music.[3]

Top 10 Most Influential Synthwave Artists
Source link