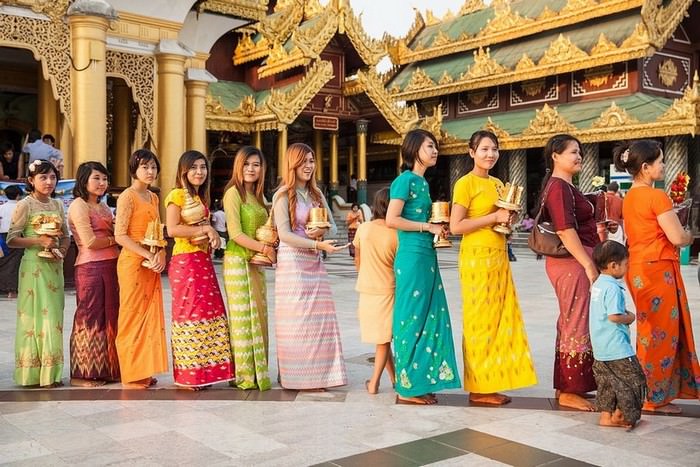 Myanmar, formerly known as Burma, is a rich, traditionally and culturally cultivated place with more than 100 ethnic groups. Because Myanmar is so densely cultivated, a visit to Myanmar is no less than a walk in a vibrant, colorful tapestry, which is surprisingly one of the "must-buy" items in Myanmar.
Would you like to know what is the best place to buy in Myanmar? Continue reading.
1. Myanmar Sand pictures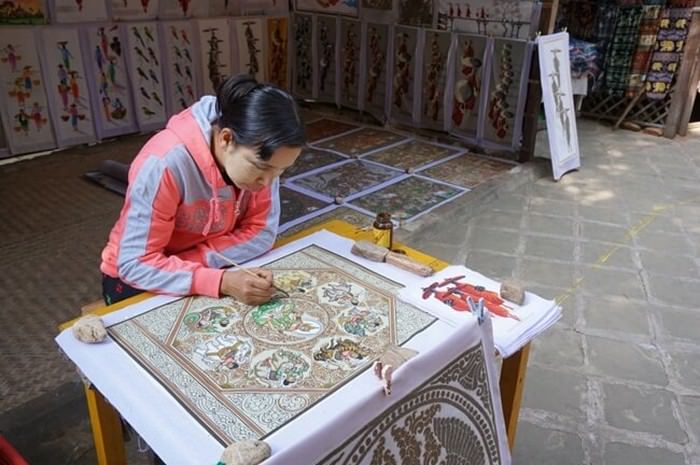 Sand painting is a rare art, and when it comes to mastering the art, no one can ignore Myanmar. Sand paintings come to the respective country as a cultural heritage. That is why it is one of the "must" purchases in Myanmar. Sand pictures come from the Bagan period, when the pictures were created in a laboriously complicated and skillful way. The present version of art is a replica of the past and just as difficult to cultivate. The main representations of paintings include Vedic, Hindu, Theravada interpretations, and Tantric metaphors. Finding these paintings in Bagan is easy compared to the Yangon or Bogyke market as almost every temple has them for sale.
2. Myanmar Tapestries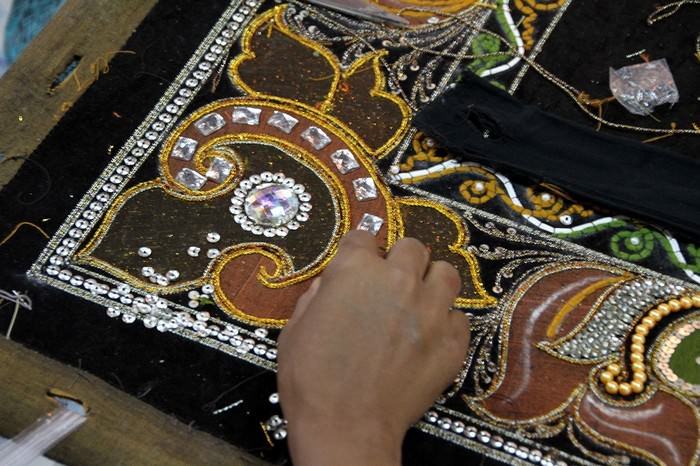 Tapestries are beautiful and give your living room this subtle elegance. Tapestry is known in Myanmar under the name 'Kalaga' and is one of the most popular shopping items. The art of tapestry weaving goes back thousands of years. Though they can be found almost everywhere in Myanmar, Mandalay is your place if you want to get the best. There and on the Yangon and Bogyoke markets you will find a variety of unique tapestry designs with a price range of $ 5 to $ 65. Traditionally, only one tapestry was used, but its contemporary use includes tapestry shoulder bags that share the same traditional sophistication.
3. Lacquerware
Lacquerware is a famous shopping item from Myanmar. In Bagan you will find top quality lacquerware. The good thing about them is that you can buy them in various forms, including cups and vases. As with sand paintings, making lacquerware is a tedious task, and the finished good is decorated with scenes from the life of Buddha. As a traditional piece, the paint jar is carved by hand, made with terracotta paint and green pigmented design. However, the contemporary pieces are kept in deep black and gold leaf. But you have to be careful when choosing them, as there is a high chance that you will buy a fake one. The best way to avoid the situation is to ask a local Myanmarine to buy it for you.
4. Crafts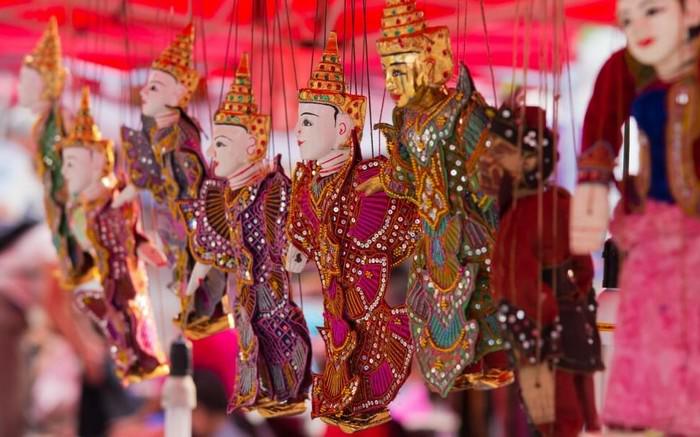 Myanmar is rich in culture and because the wave of modernity was not so fast, most of its ancient art and culture has been preserved. Myanmar is known for a unique variety of handicrafts that you can only find there. The artists can draw very well on palm leaves, murals and parchment and are now an important part of the global painting community. One of the most famous Burmese works of art is a puppet, a puppet and part of Myanmar's traditional entertainment. You can enjoy the live puppet puppet show and buy it as your personal collection, as a souvenir or as a gift for your friends and family. Some other traditional works of art are folk dolls, coconut masks and wood carvings.
5. Myanmar Longyi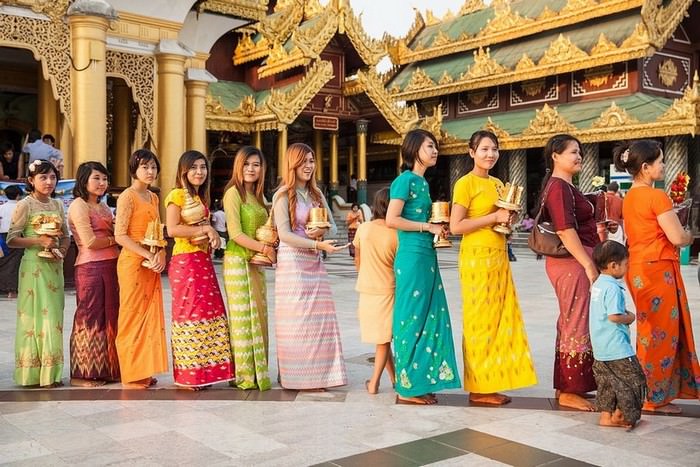 Longyi is a traditional Burmese skirt that is worn by both men and women and is considered one of the most comfortable pieces of clothing. A longyi is a long wrap skirt that is worn as ordinary clothing in Myanmar. It is called "Pasu" when worn by my men and "Htamein" when worn by women. The best thing about them is their variety, as they can be made from less expensive fabrics and also from pure silk. As with garments, the price also varies and depends on the complexity of the design and the choice of materials. Are you looking for something to buy for your friends and family members? Surprise them with this usual Burmese clothing item.
6. Lotus silk scarves and scarves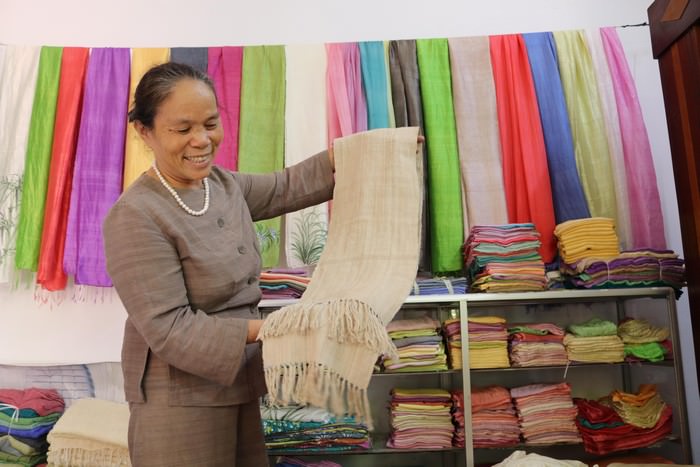 Now this is our favorite and should be an absolute must on your list of what to buy in Myanmar. Lotus silk is a rare fiber that is obtained from the stems of lotus flowers and woven into commercially available threads, from which beautiful scarves and scarves are made. One thing to know about them is that lotus silk is mainly used to make robes for temple monks and pieces for commercial purposes. Lotus silk is extremely complex and expensive, since about 1200 flowers are used to produce 1 piece of scarf and the process takes 2 weeks. When visiting Myanmar, make sure you visit Nyaung Shwe village and places near Inle Lake, but this is because you won't find them anywhere else.
7. Gemstone pictures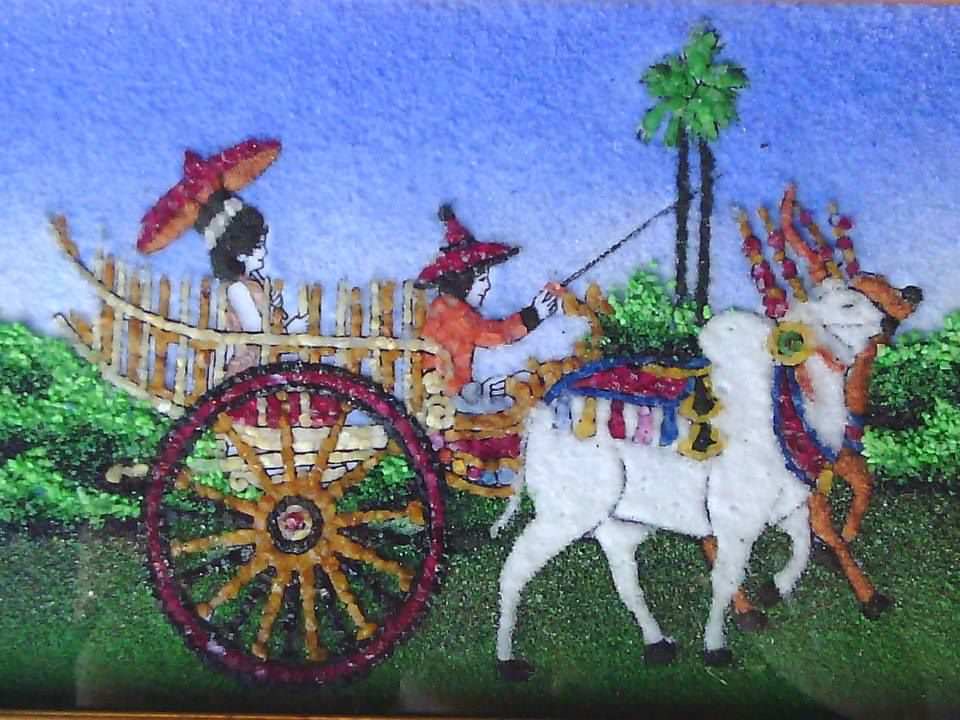 Myanmar is famous for its intricate and beautiful paintings, but what many people don't know is that Myanmar artists also make unique and beautiful gem pictures. Paintings are a major tourist attraction there, but a gemstone painting is definitely worth buying. The process involved crushing gemstones into pieces and powder and using them as colors for the paintings. The topics include a relatively traditional touch with landscapes. Pagodas and Buddhist pictures and you can find this rare work of art in the markets of Mandalay, Yangon and Bogyoke.
8. Gemstones and mother-of-pearl artifacts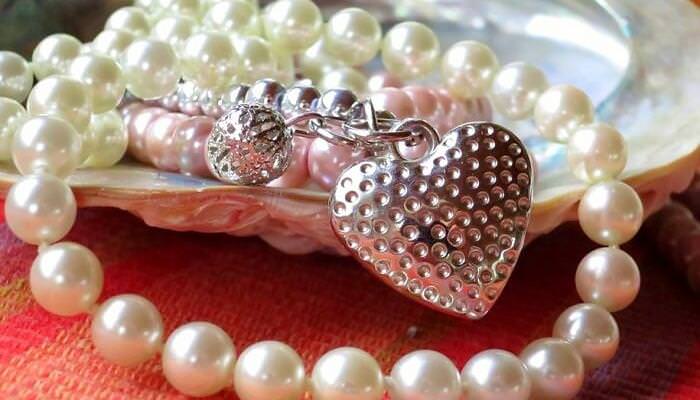 Myanmar is extremely remarkable for producing a wide range of gemstones. No matter what jewel you want; Ruby, jade, pearls or pearls, Myanmar has it all and you will most likely find the same type of collection only in each country.
In addition to gems, Myanmar produces a huge collection of mother-of-pearl products that you can find in all major markets. Mother of pearl has long been a main production material for Burmese artisans. The best mother-of-pearl purchases in Myanmar include plates, cups, bowls, and pearl caviar spoons. You can find them in the markets of Yangon and Bogyoke.
9. Marble carvings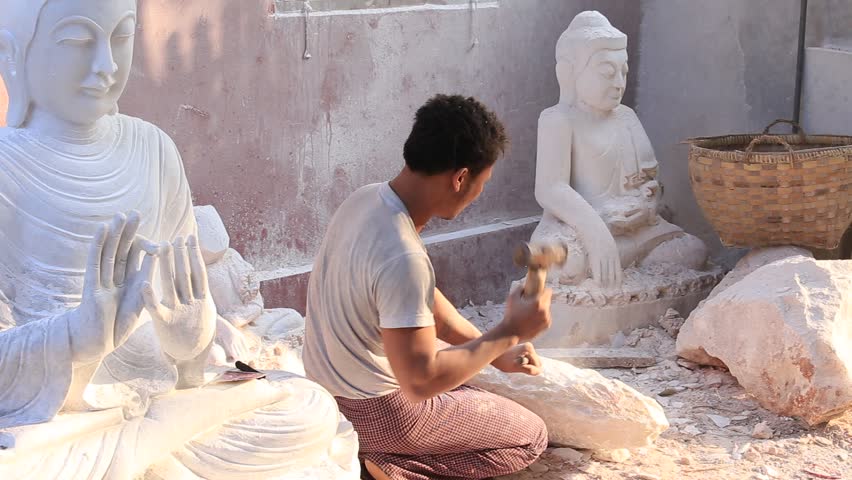 Buddha statues carved in marble are some of the best things to buy in Myanmar. You can either buy them to add to your personal collection or as a gift for your loved ones. Marble carving has been part of Burmese culture for almost 200 years. Like other gemstones, the country is rich in high quality marble extracted from the Saqyin Hill and carved into statues and flagstones. Interestingly, marble carvers do not use metal hammers, but only those made of wood, which was blackmailed from tamarind or scratching trees.
10. Tamarind flakes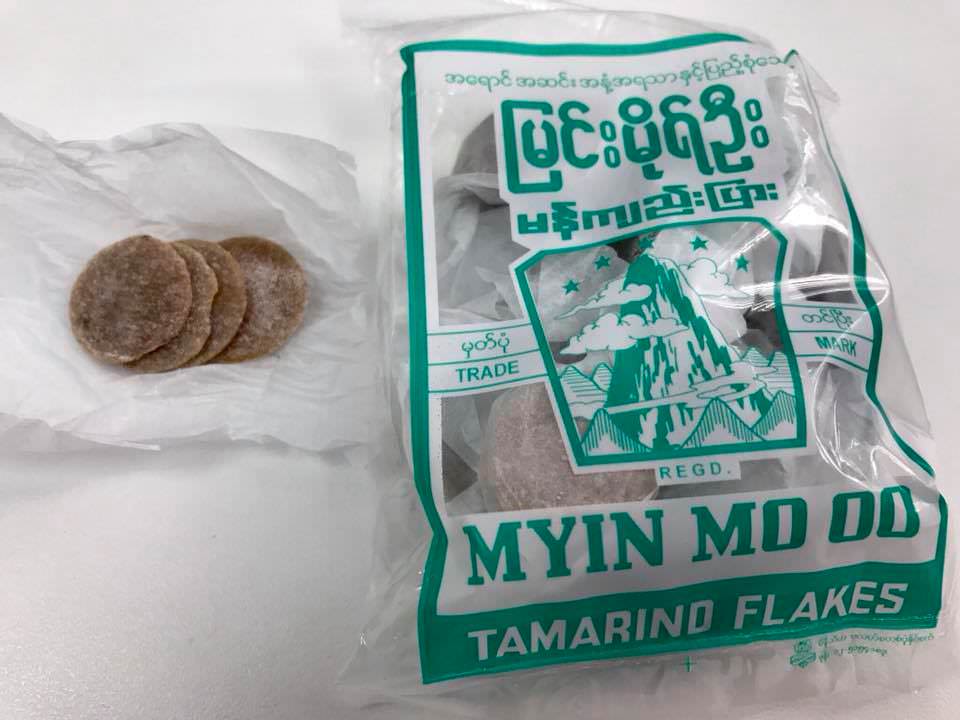 Myanmar is also known for its cuisine and when you visit Bagan it is an absolute must to try some of the tamarind flakes. Tamarind flakes are the unusual local candy that you are unlikely to find anywhere else in Myanmar than in Bagan, and the chance of finding them in another part of the world is even slim. Tamarind sweets are offered after meals. They have a unique sweet and sour taste that comes from tamarind. The next time you visit Bagan, you should buy these little drops of heaven as souvenirs from Myanmar.
Apart from these things, there are many others that you can buy as souvenirs and gifts for your loved ones. Which did you buy on your trip? Let us know in the comments below.
Source link