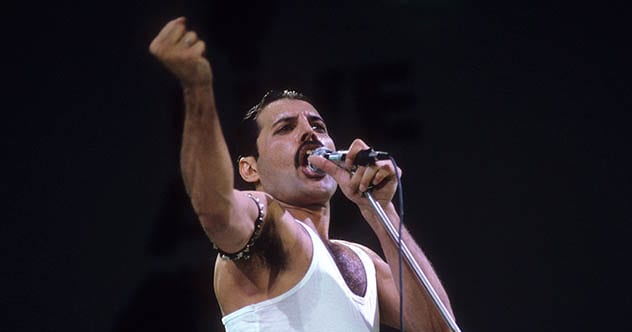 On March 25, 1983, Michael Jackson played his new song "Billie Jean" for the television show Motown 25: Yesterday, Today, Forever. He slid across the stage and performed his legendary moon walk to the delight of the live audience. Two months later, the rest of the country had that special moment when the TV special aired.
What would today's music be without the influences of cross-border music artists over the course of history? Those of us who grew up in the 70s, 80s, and even 90s can't imagine a world without music by David Bowie, Prince, Michael Jackson, Tina Turner, or Elvis Presley.
This list includes just a few of the world's greatest stars and their iconic moments that will live on for years to come.
Top 1
0 iconic places pictured from behind
10

The greatest cultural force in the 20th century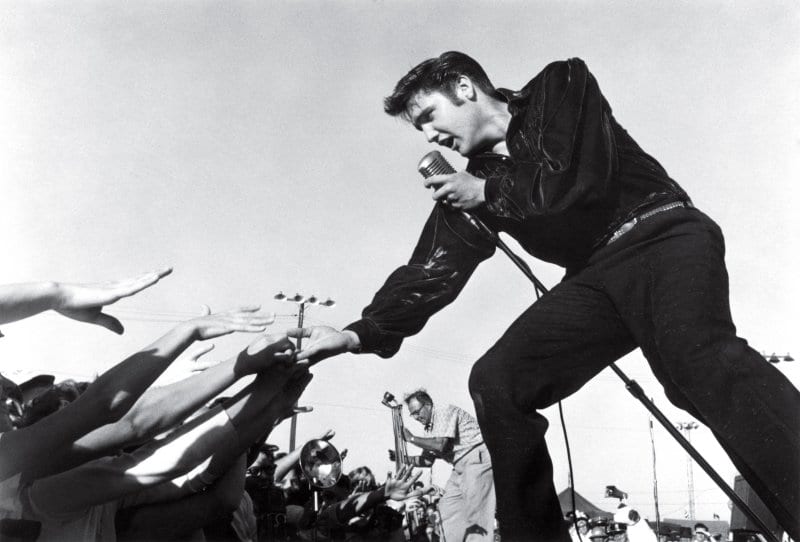 Elvis Presley made hearts beat faster worldwide with his golden voice and sexy movements. Even towards the end of his short life, he still had the opportunity to attract large crowds to concerts and fascinate them with his performances. The composer and conductor of the New York Philharmonic, Leonard Bernstein, described Presley as "… the greatest cultural force of the 20th century". He went on that Presley "put the beat into everything and changed everything – music, language, clothing, it's a whole new social revolution – the '60s are coming out of it."
This photo shows Elvis Presley on stage at the Mississippi-Alabama Fair and Dairy Show in 1956. The crowd went wild then and continued to go wild at his future concerts and shows.
9

Moves like Jagger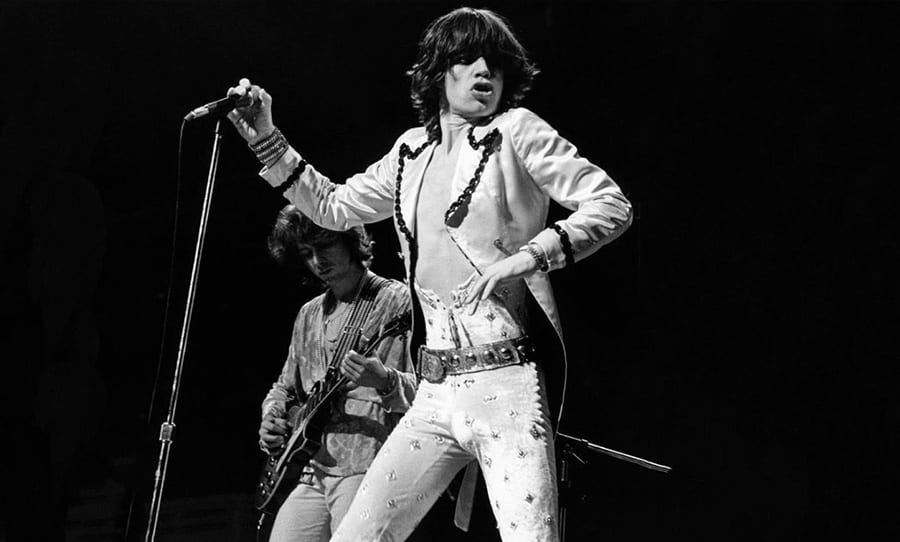 Tina Turner taught Mick Jagger his infamous dance moves, although Jagger has never publicly acknowledged this and has instead credited his own mother for teaching him to dance. The Rolling Stones frontman also attributed some of his early moves to James Brown. Jagger aspired to be like Brown because they "were both in tune with the rhythm of their music".
The Rolling Stones were (and are) a defining force in hard rock and were named the second greatest band of all time by Billboard Magazine in 2019.
In this photo, Jagger shows one of his signature poses in 1973 during a Rolling Stones concert at Wembley Empire Pool. He wears one of his most iconic outfits on stage, which consists of a velvet unitard and a tailcoat.
8th

The queen of the soul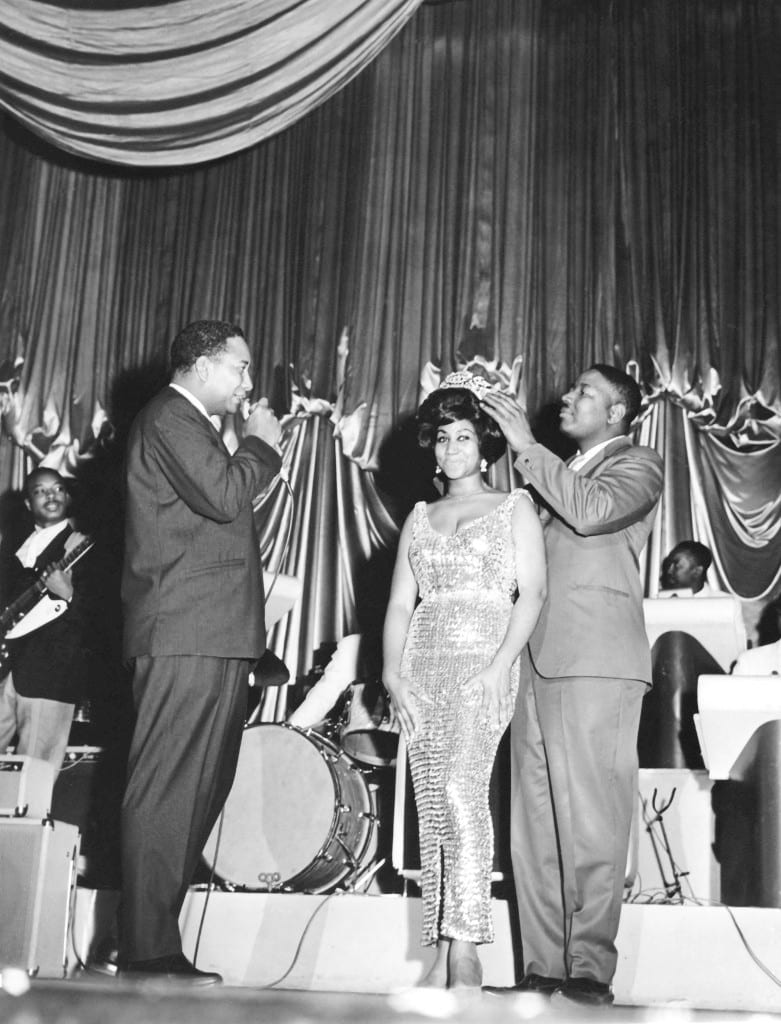 During her illustrious career, Aretha Franklin has rubbed shoulders with a number of other stars, including Oprah Winfrey, Diana Ross, Michael Jackson, Stevie Wonder, Mariah Carey, and The Rolling Stones, and the list goes on. She was a civil rights activist and donated money to civil rights protests and appeared in protests.
Aretha has sold more than 75 million records worldwide and has received a variety of awards including 18 Grammy Awards. She had 20 number 1 hits on the R&B charts and was the first woman to be inducted into the Rock and Roll Hall of Fame. In 1964, Aretha was crowned Queen of Soul by Pervis Spann, a WVON disc jockey, who placed a crown on her head during a performance at the Regal Theater in Chicago.
Talking about this moment in her book 'Aretha: From These Roots', she said, "… The only queens I had known about were Dinah Washington and Elizabeth I and II. It was an honor of the highest order, as worthy of to be considered the same title that Dinah held. It was the last thing I expected when he walked out of the house with that crown and actually put it on my head. "
7th

The hillbilly Shakespeare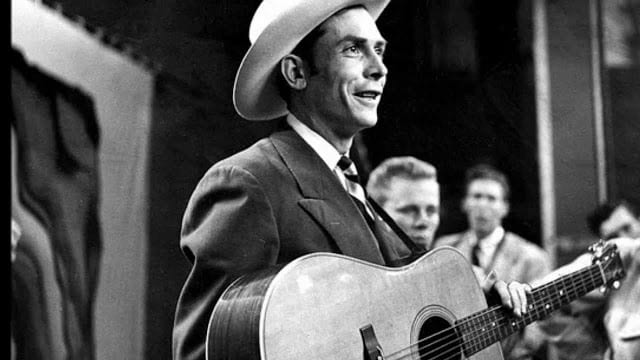 Rufus Payne, an African American blues musician, gave guitar lessons to Hank Williams and was a huge influence on how Williams' style of music would look. Williams recorded 35 singles, 11 of which were number one on the Billboard Country & Western Best Seller chart. Considered one of the most influential singer / songwriters in history, he was nicknamed "Hillbilly Shakespeare" in honor of his unique and enduring lyrics.
This iconic photo shows Williams' debut at the Grand Ole Opry on June 11, 1949. After his performance, he was recorded six times and the audience had to be asked to stop so the rest of the show could continue.
Unfortunately, Hank Williams didn't have a happy ending and died on New Years Day 1953 at the age of 29 after a long battle against alcohol abuse and prescription drug addiction.
However, his musical legacy lives on.
6th

Eurovision heroes

ABBA won the Eurovision Song Contest in 1974, securing Sweden's first win in the competition. The rest is history.

Between 1974 and 1983, the pop super group topped the charts all over the world with songs like Waterloo, Dancing Queen and Mamma Mia. Waterloo is the song that earned them the Eurovision crown, while Dancing Queen became the group's only American number 1 single.

The last performance of ABBA was in 1982 and they came back together in 2016.

Top 10 secrets of legendary Hollywood sounds
5

A song of protest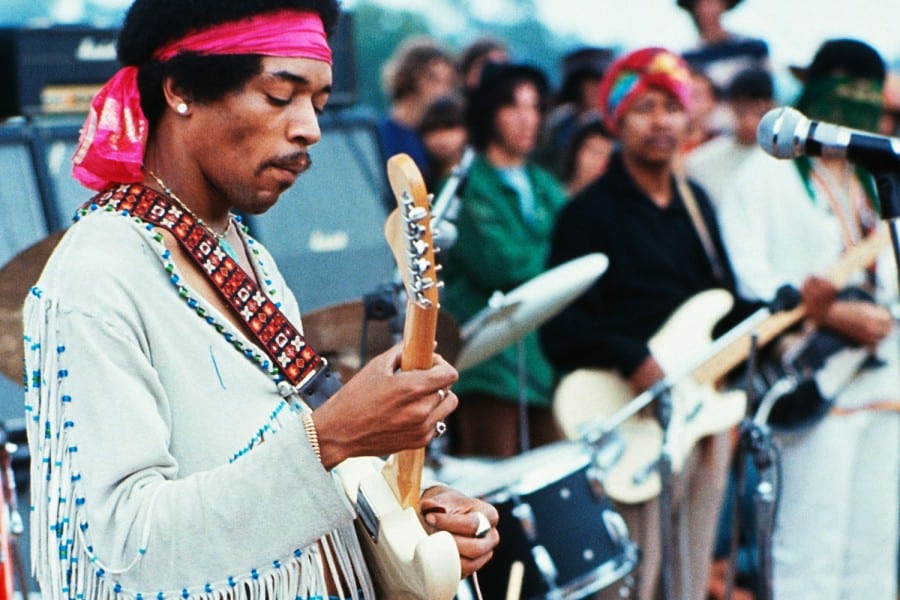 Jimi Hendrix, like Hank Williams, had a brief but extremely influential career. He only had a 4-year run, but is still considered one of the best electric guitarists in rock music history, as the Rock'n'Roll Hall of Fame eloquently put it, and "arguably the greatest instrumentalist in history." of rock music ". "
On August 18, 1969, Hendrix played The Star-Spangled Banner in Woodstock and his performance was later dubbed the festival's most electrifying moment.
Hendrix wore bell-bottom jeans, a white shirt and a red headband and released his Fender Stratocaster in what could be interpreted as a protest against the government during a wartime Vietnam.
4th

Reginald Kenneth Dwight

Growing up in a house where his father was not at all interested in establishing a relationship with him, Reginald Kenneth Dwight focused on his junior scholarship to the Royal Academy of Music, which he received at the age of eleven. However, he left the academy before taking the final exams. After his parents divorced, his mother remarried and it was in their new home that Dwight wrote several songs that would kick off his fantastic career. Dwight legally changed his name to Elton Hercules John on January 7, 1972. He made elaborate costumes a part of his shows and bold glasses became one of his signature pieces. Known for playing the piano, John sometimes played the guitar as well, as evidenced by this rare moment when he does just that.

Elton John won five Grammy Awards, five Brit Awards, two Oscars and two Golden Globes, among others, and was knighted by Queen Elizabeth II in 1998. One of his most famous songs, Candle In The Wind, was adapted for Princess Diana's funeral in 1997 and sold more than 33 million copies worldwide.
3

Funny girl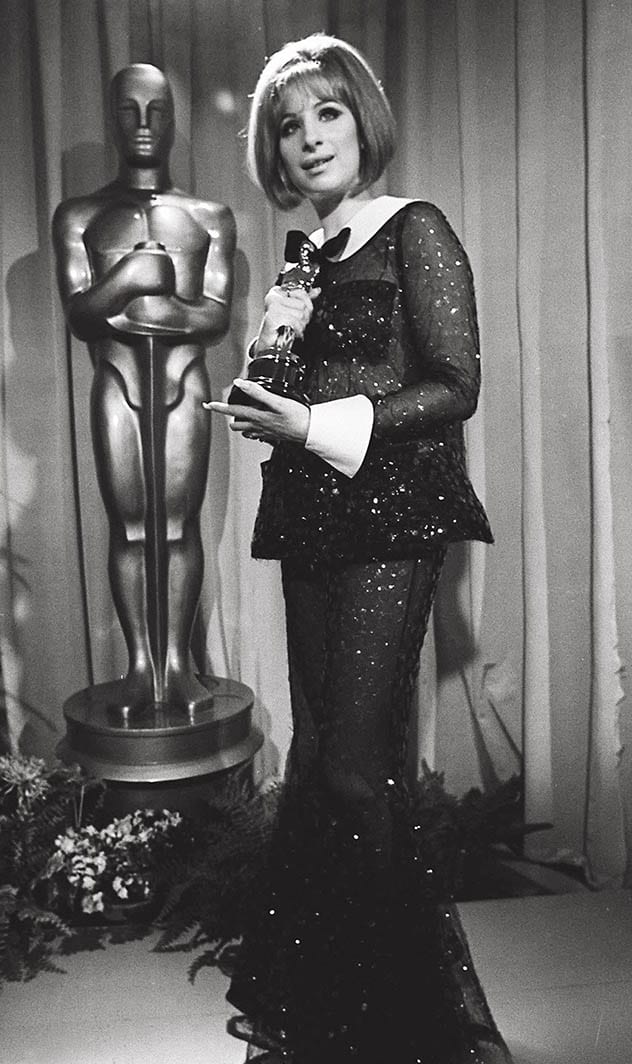 With more than 150 million records sold worldwide, Barbra Streisand is one of the best-selling recording artists of all time. And she's not just a singer, she's also an actress and filmmaker. She has won multiple awards including 2 Academy Awards, 10 Grammys, and 5 Emmy Awards, and was the first woman to write, produce, direct, and star in a major movie when Yentl was released in 1983. (Link 8)
She won her first Academy Award for Best Actress in the critically acclaimed Funny Girl in 1969, along with Audrey Hepburn, who won Best Actress for The Lion In Winter. Her Oscar best actress tie is one of only 6 ties in her entire history.
Barbra chose the less conservative of two outfits for the award ceremony: a pants suit with sequins made of plastic and a white collar and cuffs. What she hadn't realized before, however, was that if bright stage lights fell over the outfit, it would practically become see-through.
She said afterwards: "I had no idea that when the lights hit the outfit, it would become transparent!"
Barbra won her second Oscar in 1977 for best song in A Star Is Born.
2

What a comeback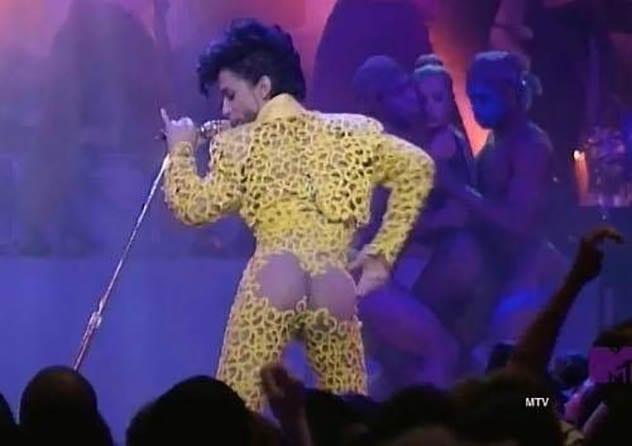 Prince was almost unknown in 1981 and was supposed to be the opening act for the Rolling Stones. He appeared on stage in thigh-high boots, a trench coat and bikini briefs. The Stones fans were exceptionally intolerant, hurling insults, homophobic slurs, and even food and drink. Prince left the stage in tears after 15 minutes.
Fortunately, this terrifying experience didn't stop the star from continuing his music career. At the end of the 80s he was one of the most successful artists of the decade and today he is considered one of the best music artists of all time.
Until 1991 there was no trace of the humiliation that had made him escape from the stage 10 years earlier. There were just screaming fans who couldn't get enough of the star. At the 1991 MTV Video Music Awards, Prince played Gett Off when he turned around and revealed that his bum was covered only by webs of illusion.
The incident came to be known as Prince's defining VMA moment, though some fans argued that the audience was seeing flesh-colored fabric and not Prince's actual rump.
1

Freddie stole the show

In 1984, Bob Geldof and Midge Ure wrote "You Know It's Christmas" after Geldof traveled to Ethiopia and witnessed the continuing horrors of a famine that killed thousands of Ethiopians. The song's proceeds amounted to $ 44 million. Geldof wanted to do more, however, and so he came up with the 1985 Live Aid benefit concert. The concert program consisted of more than 75 acts, including Bryan Adams, Neil Young, David Bowie, Madonna, Sting and Phil Collins and Santana.

The performances took place at Wembley Stadium in London and JFK Stadium in Philadelphia, and $ 127 million was raised for famine relief in Africa.

However, the most memorable moment of the concert was the 20-minute performance of Queen. Freddie Mercury caught audience attention when he and the band performed on "Bohemian Rhapsody", "We Will Rock You" and "We Are The Champions". Queen's popularity was waning at this point, but with this rocking performance, the world was reminded of how unique a talent Mercury was.

Top 10 iconic behind-the-scenes photos from hit movies
Source link