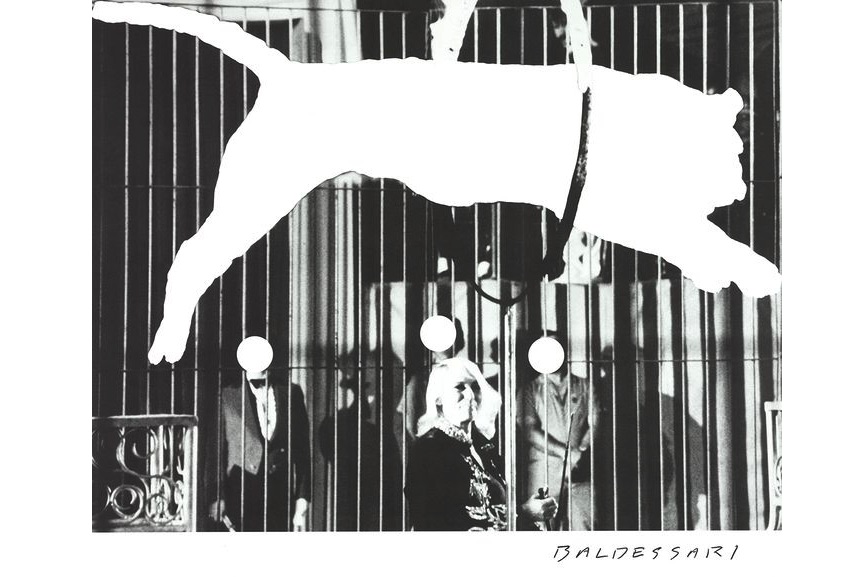 John Baldessari a well-known American concept artist with a strong sense of humor, died on January 2, 2020 at the age of 88.
One of the leading figures and determining forces of the late 1960s Baldessari relied heavily on the language game and on the appropriation and recontextualization of images . In this way he broke the relationship between sign and signified, between convention and unconscious meaning.
Baldessari related painting, text, video, sculpture and more with color and humor to what he saw as a sign po-faced conceptual art scene. Throughout his career, the artist had questioned the concept of art and artistic practice . As he explained, was "able to deal with what I thought was art, not what someone else would consider art" . The result is complex compositions that, with their pronounced sense of humor, explore the diverse interpretations of cultural iconography. In an interview with David Salle, a long-time friend and former student, Baldessari said in 201
3:
I'm not trying to be funny. I just think that the world is a bit absurd and nonsensical and I report.
Baldessari was also central to the design of the cultural scene in Los Angeles through his art and decades of pedagogy. He has taught David Salle, Barbara Bloom, Jack Goldstein and Meg Cranston, among others, and has worked at the California Institute of the Arts and the University of California in Los Angeles.
To commemorate this influential artist, we created a selection of his works that underscores the diversity of his practice. Each of these pieces can now become part of your collection.
Selected image: John Baldessari, 2009. All images courtesy of the respective galleries.