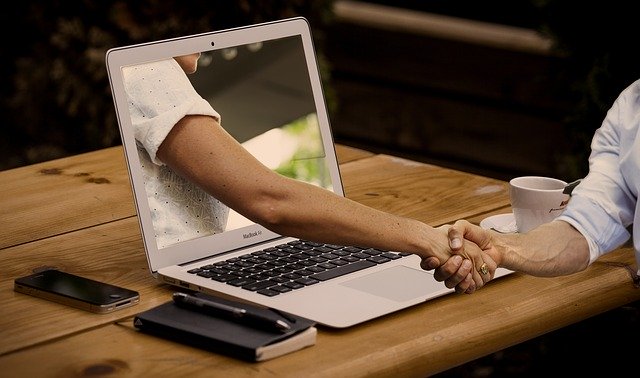 Giving each other space took on a whole new meaning when the COVID-19 pandemic made social distancing a must for our health and safety. As a result, some singles have found creative ways to get to know someone, while others have increasingly turned to online dating sites in hopes of meeting "the one". Back in March, online dating was reported to have increased 82 percent when home stay orders began. FaceTime and Zoom dating have also become the norm, and some new dating apps have even been developed to meet the new dating norms during the health crisis. Traditionalists believe that romance may be on the way out as the coronavirus has spurred us on to find people and keep relationships alive in virtual environments. But it seems all is not lost, and some people have found ways to meet, date, and even propose their true love during the pandemic. Find out how these people kept love and romance alive during these troubled times.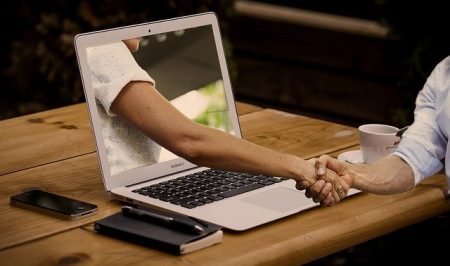 They used a drone and an inflatable bladder
A man from New York was ahead of the game: he used a drone to ask a girl out on a date. In late March, Jeremy Cohen saw his neighbor Tori Cignarella while she was throwing a solo dance party on the roof of her apartment. The Brooklyn native decided to take his shot, wrote his number on a piece of paper, taped it on a drone, and flew the device to Cignarella. Soon after, the two planned to arrange a virtual dinner on their adjoining rooftops, followed by a romantic stroll through the neighborhood. To comply with social distancing rules, Cohen walked in an inflatable bladder, and the move was welcomed by her neighbors and even local police. Their dating saga went viral on TikTok and Twitter, and it looks like the two are still seeing each other when Cohen went on Twitter on Aug. 3 to post a video of them doing handstands.
They got engaged on a dating site just a few weeks after matching
Before the pandemic, people planned elaborate proposals that included flash mobs, billboards, or a live band. But the pandemic didn't stop people from getting engaged, and some managed to ask the question during the health crisis. While most couples who got engaged this year have been together for a while, one couple stood out from the crowd when they met online during the lockdown, and then got engaged weeks after their first actual date. Hannah Harvey and Gregg Wright met on a dating site called Badoo at the beginning of the lockdown, and the two began communicating solely through text messages and video chat. After the lockdown restrictions were relaxed, they decided to meet in person for their first actual date in June, and after four weeks, Wright suggested taking a romantic getaway. Both Harvey and Wright have children from previous relationships, and they will – along with all six of their children – move in together after Christmas.
The pandemic may have changed the way we date and get engaged, but this year people have found ways to weather the health crisis and find love. So don't let COVID-19 rain on your parade – be creative, sit down there (but stay safe) and who knows? In these challenging times, you can just meet the love of your life.
Do you want to tell your strange story? Tell us about it and it could be featured on Oddee. You can remain completely anonymous.