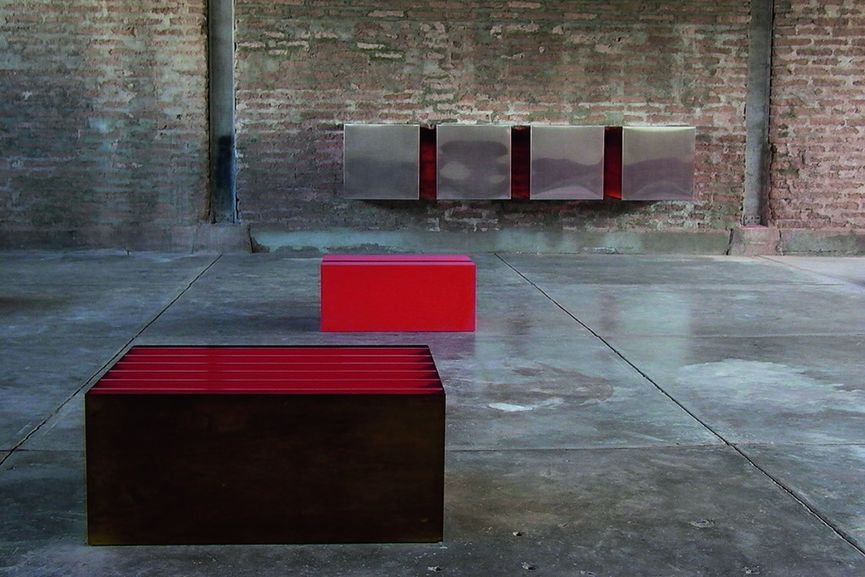 Marfa, Texas perched on the plateaus of the Chihuahua Desert and is the most surprising destination for contemporary art in America. Marfa was founded in 1883 and initially served as a water station and headquarters for the Galveston, Harrisburg and San Antonio railways. Today, only about 2,000 inhabitants are home to this dusty corner of West Texas.
Marfa, Texas as an art destination was first put on a map by the pioneering minimalist artist Donald Judd . In 1
970, Judd left New York City to retreat to the dusty district to escape the art scene he allegedly despised. Fascinated by its enchanting terrain under a sky-blue skies that acted like an antidote to NYC's crowded and hectic life, he found it a perfect place to realize his plans for a permanent installation of his work. In 1985 he remembered:
I chose the city of Marfa because it looked best and was the most practical, and therefore rented a small house.
Judd began buying land and several buildings for art installations and founded a museum and center for residencies and research that will forever cement Marfa as global art community .
Today, artists of all ages, origins, movements and media flock to the region. As you walk through the city, you will encounter numerous art galleries inviting you to discover local, national and international talents, used in various media such as textiles, paintings, photographs, performance pieces, mixed media, sound and music work light. These rooms are always full of surprises and offer visitors the opportunity to think big. They are a tribute to the unshakable fascination of traditional Western art and mythology. Selected image: Marfa Prada, by Nicolas Henderson about flickr.