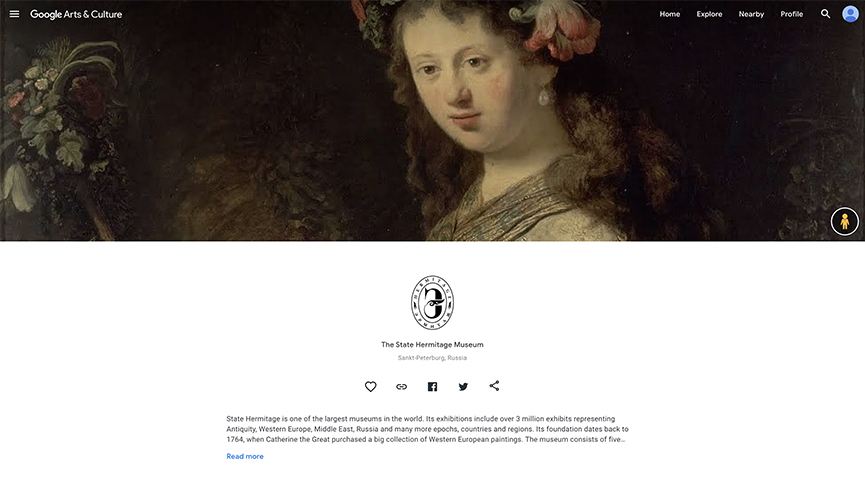 The Art Museum in Madrid, the Thyssen-Bornemisza Museum shows almost a thousand works and offers an overview of the most important epochs and picture schools of Western art such as Renaissance, Mannerism, Baroque, Rococo, Romanticism and art of the 19th . and 20th century to pop art.
Among the highlights of her Google Arts & Culture collection are Degas & # 39; Swaying Dancer (dancers in green) Gauguins Mata Mua (In ancient times) Franz Marc & # 39 ; s The Dream and Pierre Auguste Renoirs Woman with a parasol in a garden .
The National Gallery London
Contains over 2,300 works, the collection of the National Gallery London represents all important traditions of Western European painting, from the artists of the late Middle Ages and Renaissance Italy to the French Impressionists.
The online collection of Google Arts & Culture with Titians Bacchus and Ariadne Paul Cézannes Bathers (Les Grandes Baigneuses) Quentin Matsys & # 39; An old woman ( & # 39; The Ugly Duchess & # 39;) and Peter Paul Rubens & # 39; The judgment of Paris .
You can also view 1
2 stories and online exhibitions –
Life, Death, and Our Place in the Universe: The Ambassadors Monet's Rouen Painting Series Monet: The Village and the Picturesque Monet's London Monet: The water lily pond Monet's Venice Monet's Paris Monet: Snow scene in Argenteuil Monet: The Gare St-Lazare Monet: The Thames under Westminister Monet Museum in Le Havre
and
Star Trail
.