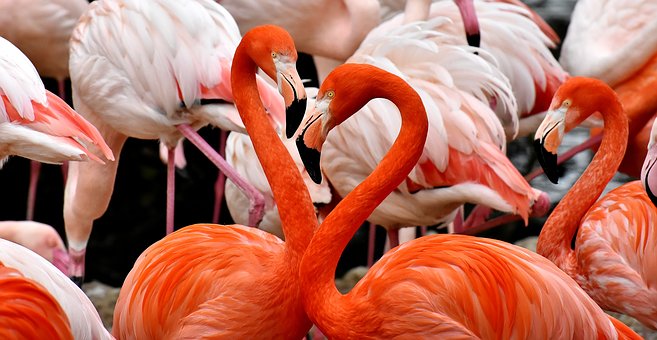 There are many things to do in Vegas, places to eat and entertainment without interruption. As the city that never sleeps, it is only fitting that it corresponds to some of the best places that are open around the clock.
And there are many of these places. Here are the 7 best spots, open around the clock, so you can stay out and party all night, or get up at dawn.
Bellagio Hotel & Casino
Besides the amazing water show and this fantastic hotel experience, they also have gardens. Their botanical gardens are not only open 24 hours, they are also free. How did you not visit them yet? People love to stay here because of the fountains and the beautiful hotel. Some do not even know the gardens as one of the best places in Vegas. In the hotel lobby there are 2,000 hand-blown glass flowers covering the ceiling called Fiori di Como or Flowers of Como. The display pays homage to the inspiration of the resort. Como, Italy.
Earl of Sandwich
Yes, this amazing sandwich shop is open in Vegas and around the clock. It is delicious and inexpensive. In addition to the food, there is an amazing, thirst-quenching lemonade that is sour and sweet and overall perfect. They are also known as the best deli on the Strip and have great prizes. Sandwiches are cheap $ 6 and there are snacks, drinks, candy and chips for everyone under $ 2. What could be better?
Flamingo Wildlife Habitat
This place is full of popular pink-colored birds, also called flamingos. The atmosphere is calm and relaxing and of course full of birds. They usually have flamingos, but also others. And it is free to visit! If you are a flamingo lover, this is a must, and you will also see swans, koi, turtles and other exotic animals. And you are in the desert, technically speaking, but there are also ponds and waterfalls.
Peppermill Fireside Lounge
This popular Vegas Strip favorite has been around since 1972. And yes, it is open around the clock. You can have a cocktail next to the centralized metal fire pit, but what does that place eat? Do not ignore it! There are breakfast specials like crab cake Bene and poached eggs with grilled crab cakes. They also have great appetizers, sandwiches, burgers and desserts. But if you're just looking for a great cocktail, you'll need to get the Scorpion. This is the famous signature drink of the pepper mill, and with good reason. It is 64 ounces.
Sprinkles Cupcake ATM
That's right, a 24/7 Cupcakery, which is also an ATM, for cupcakes. There are all sorts of flavors and of course you would have more choices if they were open. But who does not want to pull out his credit card, put in the machine and carry a delicious, icing-filled cupcake?
Pho Kim Long
This restaurant may have a funny name, but they have some seriously good food. They are open around the clock so you can eat there anytime. And as long as it's not a late-night party, you can also take the kids with you. There is a huge aquarium that you will love to see and enjoy. Of course, there is also Pho, but there are other dishes such as charbroiled pork with noodles, roast duck, grilled roasted rice, pork and sauces. Wash everything with some Thai tea or coconut juice. However, it is one of the best places to visit.
Fox and Hound Tattoo Shop
So if you want a tattoo, it does not matter what time. All that matters is that it's open around the clock for all your ink needs. This is one of the best spots for your Vegas Tattoo and they have all the history to prove it. If you are really crazy, they will be pierced too. They make ear, eyebrow, belly and nose piercings.
So you have it. If you want food, drink, ink, cupcakes, or just something to do, Vegas is the place for you. And you can do whatever you want, whenever you want, in these best places in Vegas.
Would you like to tell your strange story?
Tell us about it
and it could be seen on Oddee. You can stay completely anonymous.