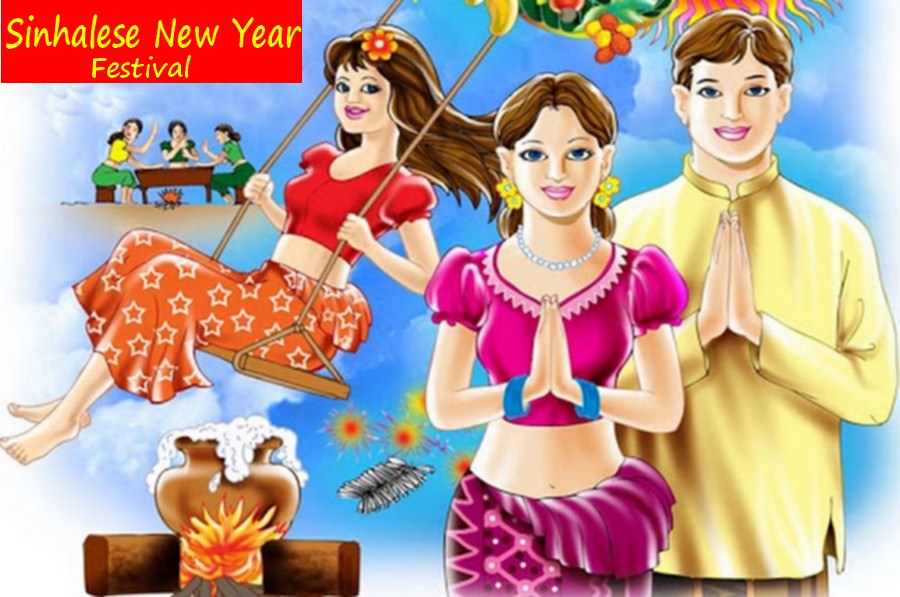 Sri Lanka is a paradise on earth where its glory and beauty is due not only to the amazing natural resources it possesses, but also to its amazing cultural heritage. Sri Lanka has a multicultural society and therefore people celebrate various cultural festivals that actually add color to their lives. Here are 10 such wonderful cultural festivals in Sri Lanka.
10 cultural festivals in Sri Lanka.
10. Thai Pongal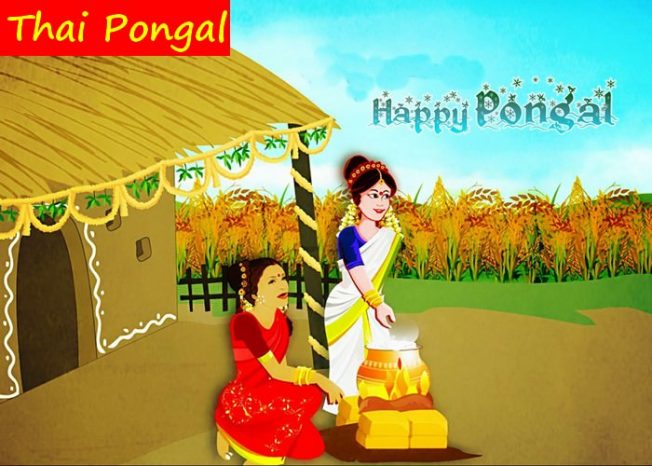 Started from the first day of Thai (the 10th month in the Tamil calendar); Thai Pongal is one of the most important harvest festivals in Sri Lanka. Celebrated mainly by Hindus across the country for 3 days; Paying tribute to the sun for an abundant harvest for over 1,000 years. They start the festival by drawing "kolams" with rice paste in the front yard of the houses and decorating their houses with banana leaves. They make a special type of rice called "pongal rice" by mixing milk with rice, jaggery and spices. Not just to the sun, which they call "Surya"; They also pay tribute to and show respect for the livestock as they play an important role in their farming activities in order to get a good harvest.
9th Nallur Kandaswamy Kovil Festival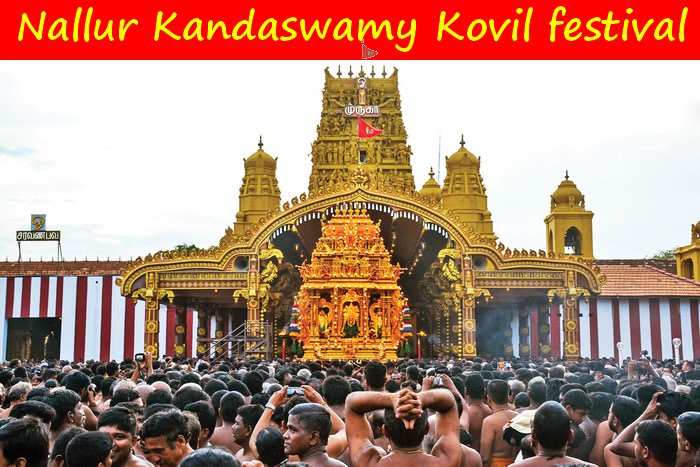 This is one of the glorious festivals that Hindus in Sri Lanka celebrate again. Held in August and September in Nallur Kandaswamy Kovil, Jaffna, in honor of Lord Murugan. It's a 25 day festival. There are now many colorful processions. Men wear white sarongs while women wear their best saris that create a fascinating image in front of the eyes. The glittering deity on a magnificent silver throne is carried through the city by passionate followers. Hence, it is fascinating to see the striking chariots. Day 24 of Nallur marks the biggest night of the whole celebration, when a large chariot is drawn by hundreds of men.
8th Ramadan Festival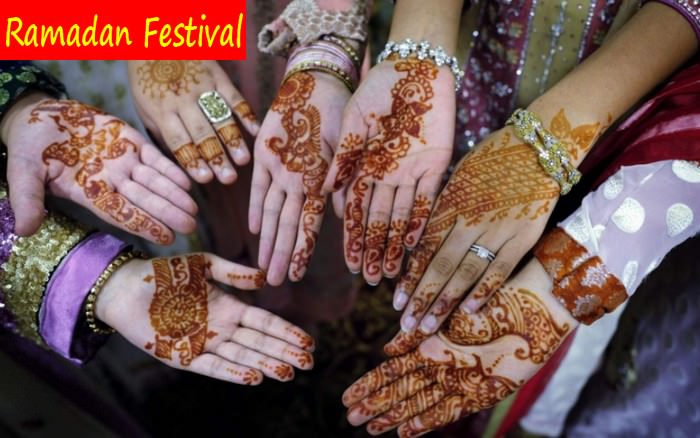 Ramadan is the Muslim festival of purification and fasting, which usually lasts for a month. This festival begins with the first sighting of the new moon. For the Ramadan season, mosques in Sri Lanka arrange special places for women to come and pray the night prayers (esha) and the special Ramadan taraweeh prayers, which last about an hour. On weekends, mosques organize lectures by visiting scholars.
Most Sri Lankan Muslims fast and a large proportion of them attend prayers in mosques, especially during the Ramadan season. In addition, many rich Muslims distribute their Zakat money among the poor this month. Ramadan ends with the warm celebration of the Eid-al-Fitr Festival. People go to the mosque in new clothes in the morning just after sunrise, pray and then listen to a sermon, and then give each other salaams and hugs as blessings, and this gesture of happiness builds brotherhood among them.
7th Kataragama Esala Festival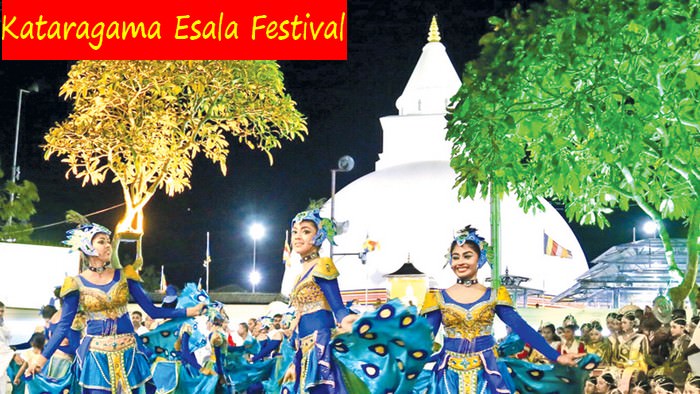 Hundreds of devotees from all over the island come to the holy city of Kataragama in southern Sri Lanka over a two-week period in July to see the surprising rituals performed by Hindus in honor of god Kataragama. These rituals include skin piercing and self-mutilation. In short, they seek divine guidance from the god Kataragama by doing it.
In addition to Hindus, Buddhists, Muslims and Veddas who believe in Lord Kataragama also take part in this honorable event. This festival is also characterized by processions of traditional dancers, fire-eaters, musicians, elephants and in particular includes "Kavadi" dance performances by loyal followers, which is a much-needed subject of the procession. This takes place annually to mark the dedication to god Kataragama.
6th Maha Shivratri Festival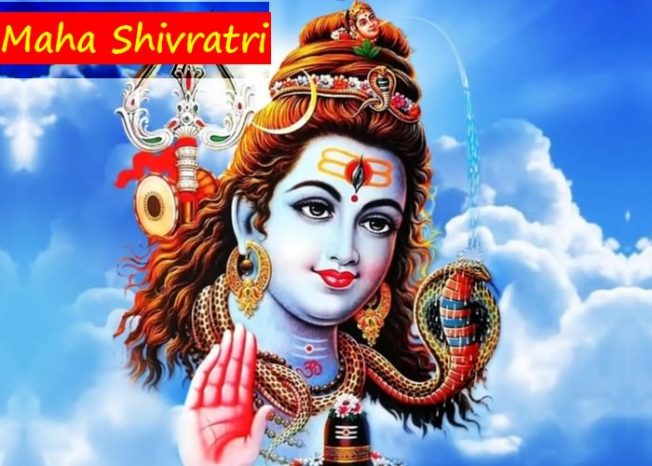 This is another fabulous festival celebrated by Hindus in Sri Lanka who are the followers of Lord Shiva. They celebrate to commemorate the wedding of Lord Shiva to Lord Parvati. This usually takes place across the country in February. You start this with a cleansing bath. They carry water pots to their local kovils to bathe "Shiva Linga" in milk and honey and cover them with red vermilion to symbolize the purification of the soul. Then spend the day fasting and praying. Many unique and breathtaking dance and music performances offer more value.
5. Christmas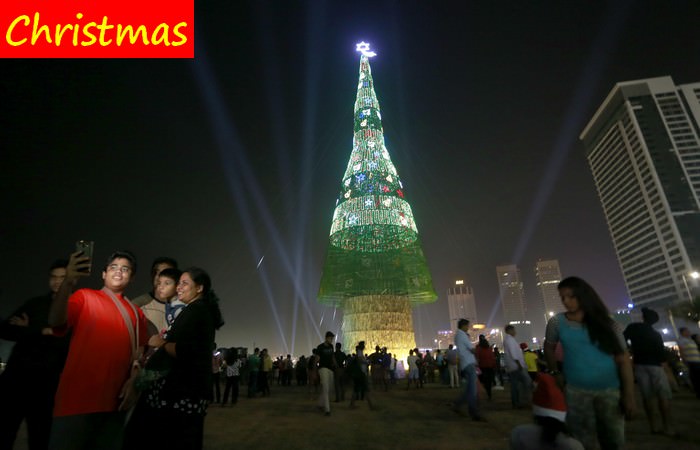 The Christmas party starts in early December. But as we all know, it is celebrated on December 25th on the occasion of the birth of Jesus Christ in Bethlehem many centuries ago. In addition to millions of Christians worldwide, Sri Lankan Christians and Catholics also celebrate it with excitement. This festival mainly brings families and friends together in a good mood. The lively atmosphere full of joy and good wishes heals the souls along with the cold but precious environment.
Houses are cleaned and painted, new clothes are bought and decorations made; mainly the Christmas tree. Special foods are made, including the Christmas cake, which is popular with children. Although Sri Lanka is a predominantly Buddhist country, Christmas is not limited to Christians or Catholics. In many Buddhist houses with children, everyone participates by decorating a Christmas tree and putting up colorful lights. Churches are also preparing for Christmas by organizing Carol Services. In addition, people in groups, especially children, travel through towns and villages at night to sing Christmas carols.
4. Kandy Esala Maha Perahera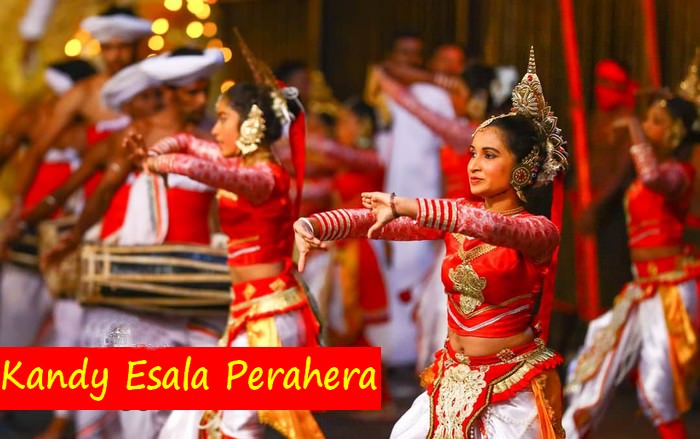 This festival is one of the most eye-catching and great festivals. Celebrated by Sri Lankan Buddhists to pay homage to the relic of the Buddha's sacred tooth, which is kept in the Temple of the Tooth Relic ("Dalada Maligawa") in Kandy. Perahera means procession in Sinhala. The spectacular procession of fire jugglers, traditional dancers, drummers and elephants in glamorous splendor walking through the streets of Kandy city. Each day for a week in the month of August is an extravaganza for both locals from all over the country and foreigners from many other countries. And it has a long historical significance that goes back to the 4th century AD.
This is one of the major events with the highest tourist attraction in Sri Lanka. In addition to the procession, there are several other unique rituals, including the "kup situweema," which is performed at convenient times. Many pieces of literature were created for this important and fantastic ceremony to emphasize its importance.
3. Sinhala and Tamil New Years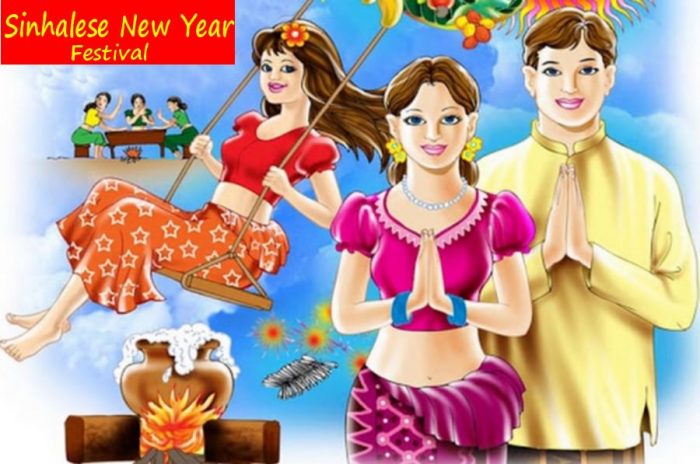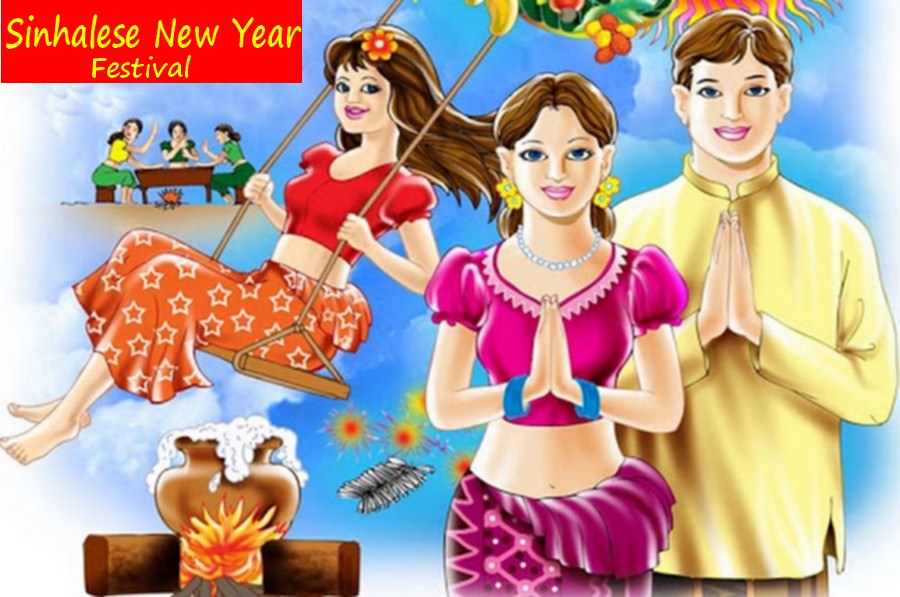 This festival marks the start of the lunar new year and the atmosphere completely adapts and changes to welcome it. This usually takes place in mid-April. And the festive season is lively supported by various unique rituals and celebrations with lots of delicious food and joyful games. This is celebrated by Sinhalese and Hindus across the country.
The whole island comes alive with flashy festivals and an energetic spirit. Everyone gathers to perform the rituals, e.g. B. Blessing their children with herbal oils, throwing the first home-made feast of the year with the family and visiting parents and grandparents. All of this happens in good times. The fun quotient includes setting fireworks, playing traditional games, and traditional dance and music performances. This island of tears will be exciting in those days, full of hope, joy and happiness.
2nd Poson Poya Festival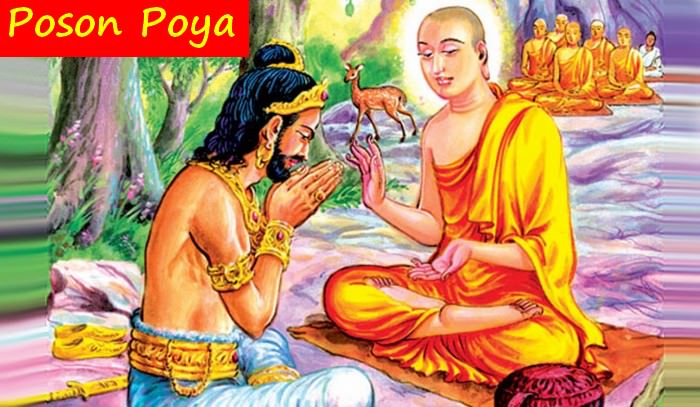 The second most important festival that Buddhists celebrate in Sri Lanka. It's the Poson Poya Festival that takes place in June. It commemorates the appearance of Buddhism on the island in the 3rd century by Arhat Mahinda in Mihintale during the reign of King Dewanampiyathissa.
That's how it happened. King Devanampiyatissa ran after deer that day in Poson Poya to hunt them. Centuries ago, when Arahant Mahinda appeared to him in a grove on a peak, the mountain was now known as Mihintale and called him by his name. The king stopped chasing the deer and answered riddles about a mango tree and a family that the arahant Mahinda asked him. Then he listened to the teachings of Arahant Mahinda and agreed to follow the teachings of the Lord Buddha.
Then he declared it the state religion. That is why Sri Lanka is considered the home of Theravada Buddhism. Elegant celebrations include lanterns, pandals and alms booths across the island in the true spirit of Buddhist culture. Pilgrims in white clothing watch Sil and spend the day in Buddhist temples with peaceful spirits by participating in Dhamma sermons, mediations, and other programs to raise people's awareness of Buddhist teachings.
1st Vesak Poya Festival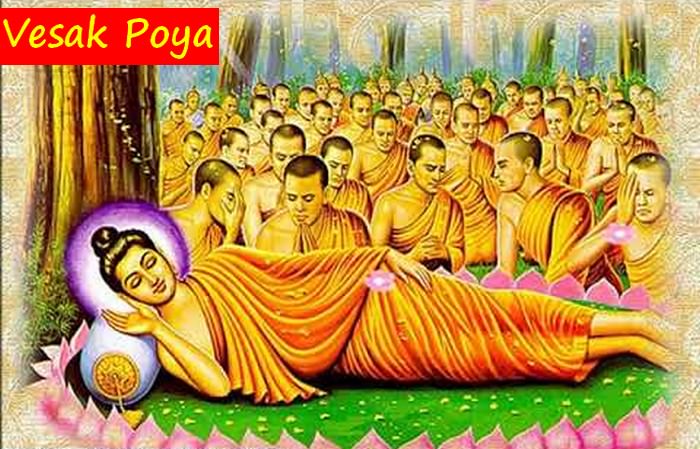 Vesak Poya is one of the most notable Buddhist festivals in Sri Lanka. Celebrated to commemorate the three important milestones in the life of Lord Buddha – birth, enlightenment and parinirvana. It is simply the triple celebration of Lord Buddha. As on the day of Poson Poya, Buddhist pilgrims in white watch Sil, offer flowers and light oil lamps, take part in meditation programs and other Buddhist sermons by Buddhist monks.
The celebrations begin on Vesak Full Moon Poya Day in May. And they last up to a week. During this time, houses, temples, streets and shops were filled with the magical light of colored lanterns and pandals. Truly, the island becomes a kaleidoscope of elegant celebrations around Lake Beire in Colombo. The sale of alcohol and fresh meat is usually prohibited during the week of Vesak celebrations in Sri Lanka.
If you are looking to travel to any country, make sure to check out at least one of these vibrant cultural festivals in Sri Lanka. Because it will be an unforgettable memory in your life!
Author name: Waiting
Source link