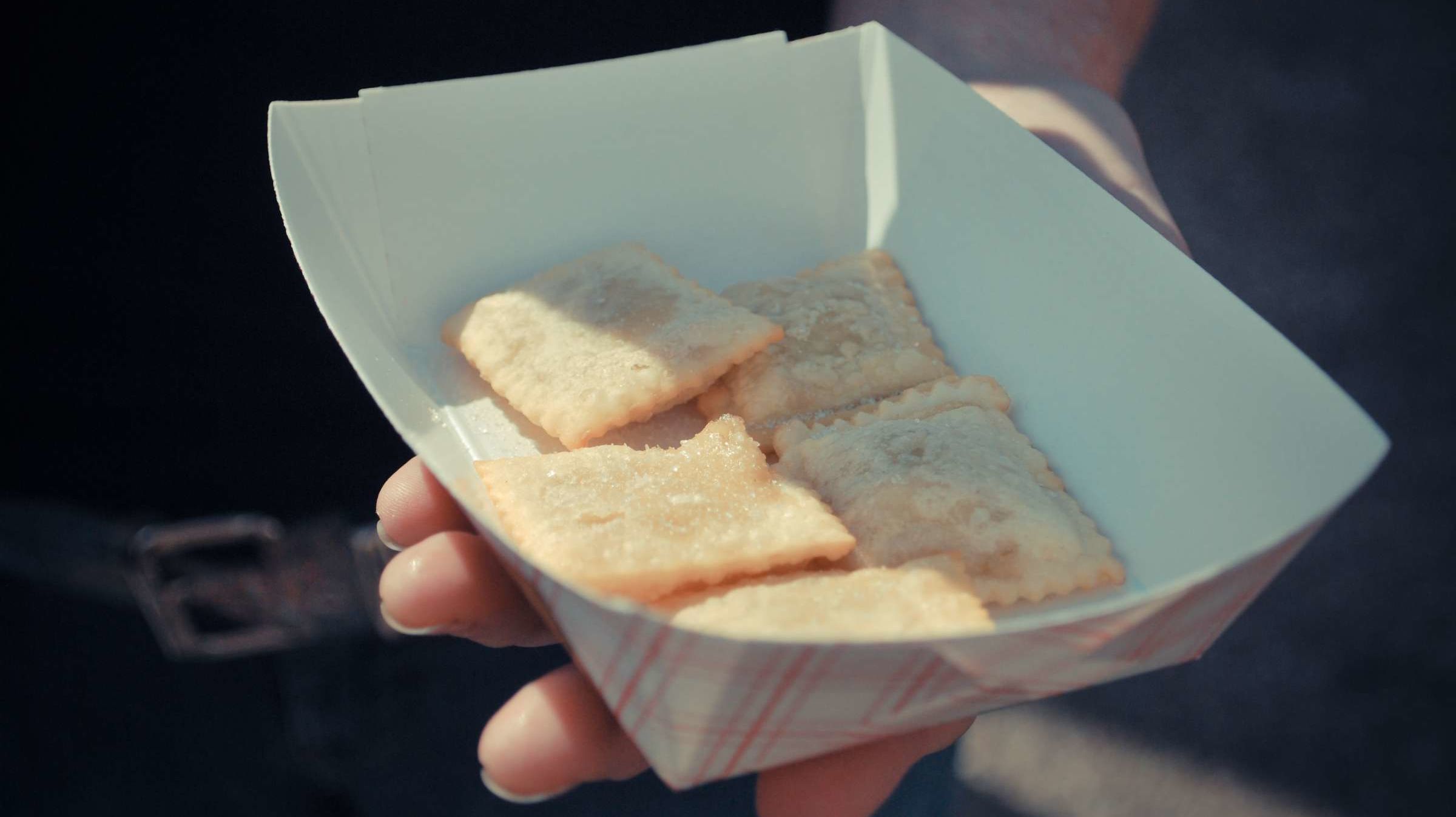 For anyone who believes beer is a meal option, there is some non-scientific evidence to support your claim: it is shaped like ravioli, tastes like a soft pretzel, and is filled with warm, yeasty delicacy.
It's deep-fried beer.
The story behind this culinary triumph began more than 10 years ago in a Texas bar, where Mark Zable and his wife were scanning another, uninspired menu with the same few finger foods. Zable made an impromptu comment about how the bar should serve roast beer, and the couple realized it wasn't such a bad idea – especially for the state fair.
Zable, a daytime recruiter, was no stranger to fair prices. As he told NPR, his father had opened a Belgian waffle stand at the Texas state fair in the 1
960s, and Zable himself took control after about 30 years. He experimented with new items to compete in the Big Tex Choice Awards food competition – sweet jalapeño corn dog prawns and chocolate-covered strawberry waffle balls were two of his innovations – but nothing had earned him an award … until now.
While the roast beer concept was crazy enough to show a real promise, it proved difficult to execute. Pouring liquid into a deep fryer is a great way to get splashed with boiling oil, and Zable spent more than two years trying to create an edible vessel that could both contain the beer and protect the cook. Eventually his 4-year-old son inspired a new angle and Zable landed on a flawless design. Although Zable has taken a close look at the details of this recipe, this is it Toronto Star reports that it's essentially a soft pretzel batter that's squeezed into a ravioli-like bag, filled with Guinness, and soaked in the deep fryer for 15 to 20 seconds.
"It tastes good," Zable told NPR. "Tastes like eating a pretzel with a beer."
Zable's ambitious creation was finally ready to debut at the 2010 Texas State Fair. He faced stiff competition at the Big Tex Choice Awards – including fried frozen margaritas, fried lemonade, and fried club salad – but even the other beverages were edible Zable's hearty fusion of beer and bread is no match. He took home the award for "Most Creative", while "Texas Fried Fritos Pie" won "Best Taste". Together they are a match made in the sky of the state fair.
[h/t NPR]