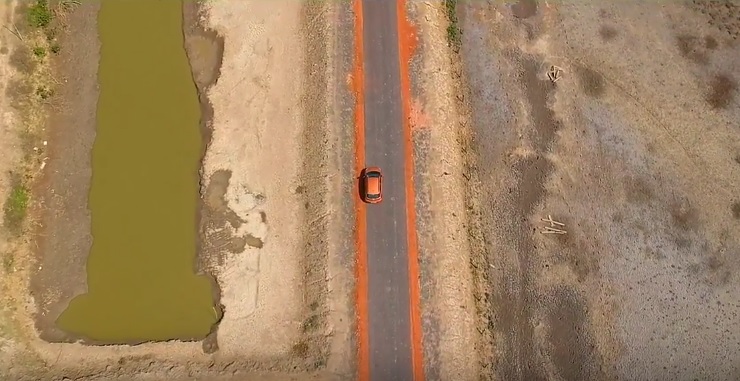 If you're planning a weekend getaway in West Bengal, Tajpur is the best option you can try. I bet you will not be disappointed.
Why am I saying that? Well, then you have to watch this video. This video was made by one of my friends Shilpo Adhikary. He's a drone freak and you can see his other drone videos on his YouTube channel. [Find his YouTube channel link below]
Okay, before I talk about Tajpur, let's take a look at the video first.
Tajpur in Drone

Okay! I hope you really enjoy the video.
Now I share with you a little bit about Tajpur where it is, how to reach it, etc.
Where is Tajpur?
Tajpur is located in Purba Midnapur of West Bengal on the shores of the Bay of Bengal
Tajpur is known for its beautiful long beach side. Although it is near Digha, which is a very popular West Bengal destination and a very beefy one, Tajpur can give you perfect, heavenly feelings as it is less crowded. Tajpur lies between Mandarmani and Shankarpur
How to get to Tajpur
Tajpur is 1
70km from Kolkata. You can reach frequent buses from these Kolkata bus stalls Tajpur
Dharamtala
Esplanade
Garia (6 no bus stop)
Buses available from 4 am. Take a bus to Digha. You have to get off at Balisai, which is between Contai (Kanthi) and Digha to Chawalkhola.
You can also take a ferry from Mandarmoni, cross Mohona and take a day trip to Tajpur.
Pro Tips: There you have to negotiate the price of the ferry.
You can book a taxi or drive to Tajpur. It takes almost 5 hours to reach over NH6
. Where to stay in Tajpur?
There are many hotels in Tajpur. You can book them online or you can make a booking. But for stress-free experience, book from online advance, as if you go in any peak season you may not have hotel rooms.
What's the best time to go to Taipur?
Well, Tajpur is best for any time thoroughly from the year.
So, why wait. Let's go and jump into the sea water
Lets Travel, Share & Inspire
To see more drone videos from Shilpo, visit his youtube channel: StreamOn [19659026]
Source link