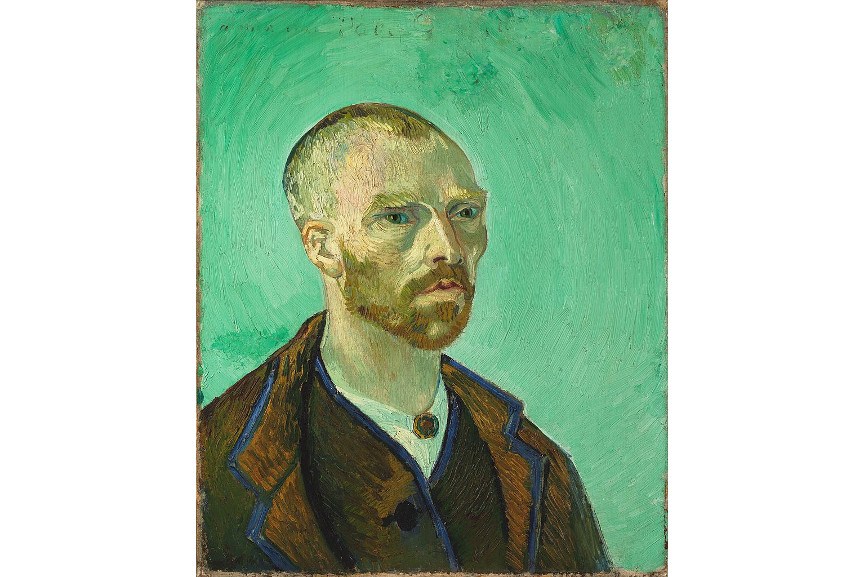 He is one of the most famous artists in the world, a pioneering modernist and the genius who characterized the 20th century with its lively aesthetics. The Dutch painter Vincent van Gogh although celebrated for his memorable landscapes of his home country, which gradually became the hallmark of French sensitivity, was a rather tragic character who was consistently under anxiety and depression suffered his life.
A variety of Van Gogh's emotional states were best recorded on approximately thirty-nine self-portraits which he produced during a fruitful ten-year period (1
886-1889). his short-lived career, which made him one of the most productive self-portraitists of all time. The decision to paint himself was related to the fact that
the artist was often broke and was therefore unable to pay for models.
From today's perspective, however, Van Gogh seems to use self-portrayal as a means of articulating himself as a person and as an artist. He once described his urge for this genre in a letter he wrote to his sister Wilhelmina van Gogh in 1887:
From my own work I think that the picture of farmers eating the potatoes that I made in Nuenen , the best is what i have. have done. But since then I haven't had a chance to get models, although on the other hand I had the opportunity to study the color question. And should I find models for my figures again later, I would hope to be able to show that I am looking for something other than small green landscapes or flowers.
Curiosity is among the works of art that were seized and shown by the Nazis. In their propaganda exhibition entitled Degenerate Art (Das Entertate Kunst) there were some of Van Gogh's iconic post-impressionist paintings shoulder to shoulder with Expressionists, Cubists, Dadaists and the works of others who were considered inappropriate and obscene. One of his self-portraits, mentioned further in the text, was sold at an auction for degenerate art for $ 40,000 .
To bring you closer to an extraordinary and devoted approach to this genre, we decided to show ten of Vincent van Gogh's most famous self-portraits.
Editor's tip: Vincent van Gogh: A Self-Portrait in Art and Letters
Vincent van Gogh (1853-1890) wrote hundreds of letters, many of them to his brother Theo. Theo acted as patron, agent and sounding board for the artist, whose life was characterized by poverty, a struggle for recognition and alternating fits of madness and clarity. Van Gogh also corresponded with other family members and fellow artists, including his dear friends Paul Gauguin and Emile Bernard. His letters, originally collected by Theo's wife Johanna, show Van Gogh's genius, depth of observation and feelings in their most nude form. In Vincent Van Gogh these letters were extracted, re-translated and placed next to more than 250 of his drawings and paintings. Van Gogh's words and art illuminate each other and reveal a portrait of the artist like never before. H. Anna Suh's commentary frames van Gogh's work and places his art, letters, life and struggles in a rich context. The result is this timeless gem of a collection like no other Van Gogh book before.
Selected image: Vincent van Gogh – Self-portrait with a bandaged ear, 1889. Oil on canvas. Height: 60.5 cm (23.8 in); Width: 50 cm. Courtauld Institute of Art Collection. Image Creative Commons.