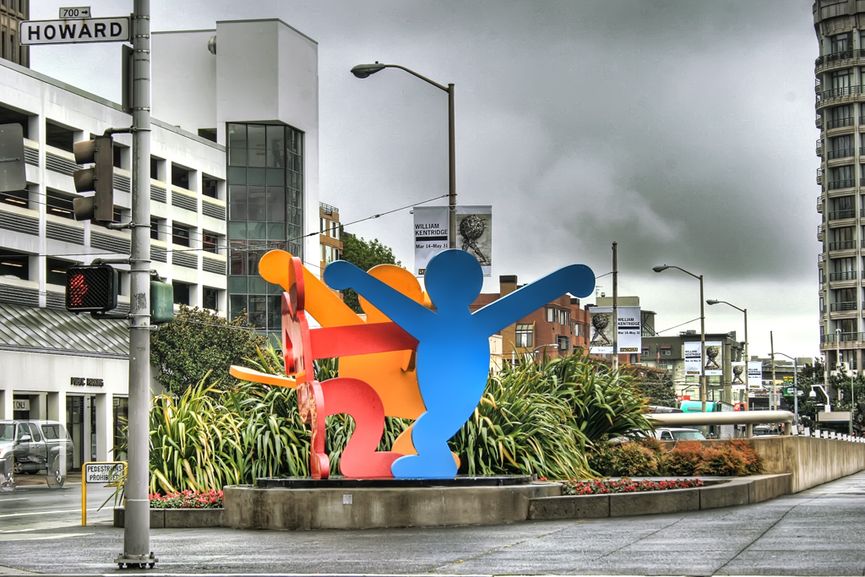 Keith Haring deeply influenced the world of contemporary art in his tragically short but productive artistic career and inspired generations of future artists. Upon his arrival in New York in 1978, Haring immersed himself in downtown culture and quickly became an integral part of the vibrant dance and street art scene. He began his career on the walls and trains of the New York subway and developed a recognizable style with bold lines and bright colors that was characterized by unique energy and optimism.
Haring was firmly convinced that art should belong to the community working directly with and in public space. These public artworks by Keith Haring expressed strong views through a unique and symbolic imagery, raising awareness of a number of urgent issues of the time, such as AIDS, social justice, gay rights, the dangers of nuclear weapons. etc.
Although the artist tragically died of AIDS in 1
990, his spirit lives on from his works of art, which are still to be found in public all over the world. We have made a selection of
9 public art works by Keith Haring
which are a lasting reminder of his legacy and political activism.
Selected image: Keith Haring in front of the mural in Amsterdam. Courtesy of Mick La Rock.