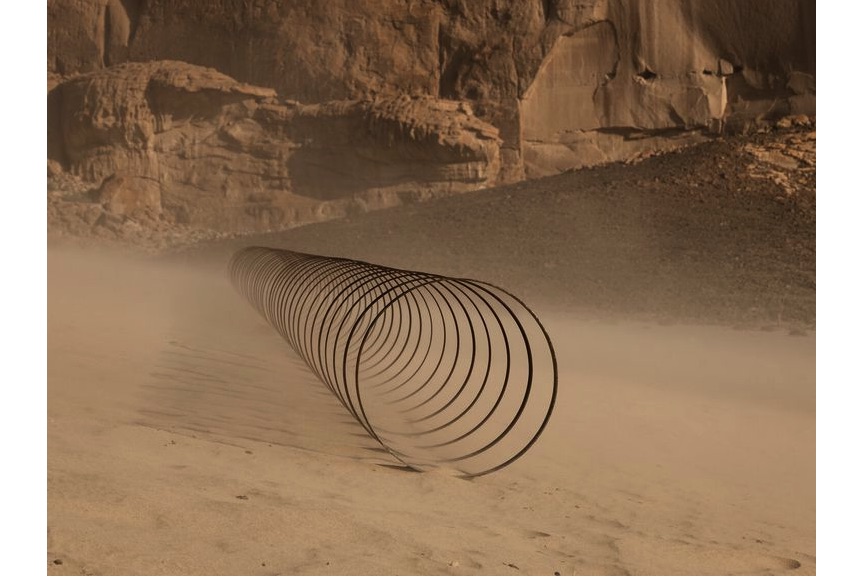 Desert X an outdoor exhibition that took place two years in a row in the Coachella Desert, presents its third iteration in Saudi Arabia . Organized in collaboration with the Royal Commission of AlUla (RCU), Desert X AlUla 2020 shows 14 interactive installations that bring together a multitude of voices. It was curated by Saudi curators Raneem Farsi and Aya Alireza together with Desert X Artistic Director Neville Wakefield and is the first of its kind in Saudi Arabia
] The exhibition continued its exploration of desert culture and aimed to establish an intercultural dialogue between artists from Saudi Arabia and the surrounding region and artists from previous iterations of Desert X in California. In view of the extraordinary landscape of AlUla, this exhibition should not be missing.
Desert X AlUla will be on view until March 7, 2020 . The websites are open to the public from 1
0 a.m. to 6 p.m. Mondays, Tuesdays and Wednesdays and from 10 a.m. to 7.30 p.m. on Thursdays, Fridays, Saturdays and Sundays.
Let's take a look at the impressive works on display!
Selected image: Rashed Alshashai – A short passage (detail). All images by Lance Gerber courtesy of Desert X.