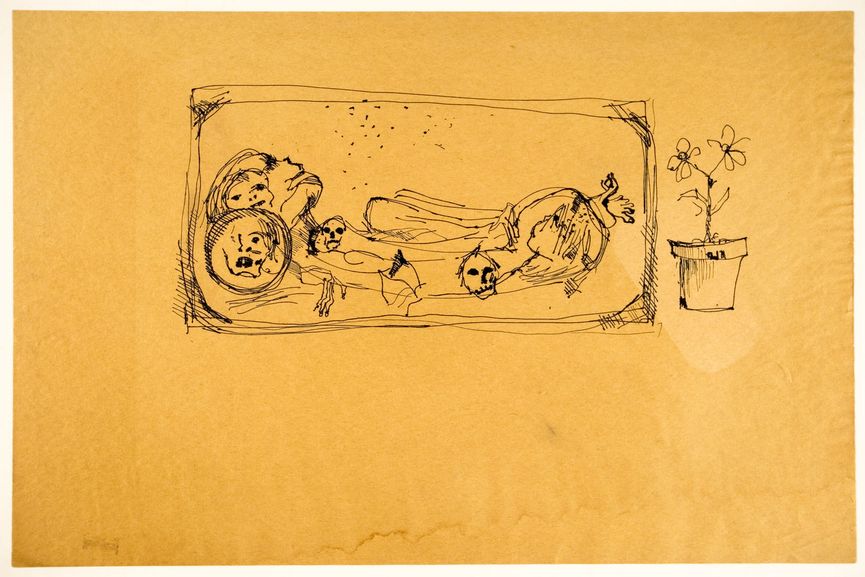 Venezuelan-born artist, poet, ecologist, feminist and activist Luchita Hurtado has managed to construct a peculiar but authentic practice that is rooted in surrealism. Before 2016, however, the remarkable breadth of Hurtado's eight-year career was virtually unknown, as her works were kept for most of her life and were not open to the public.
The upcoming exhibition at LACMA will be the first career overview of her pictures and works on paper. Luchita Hurtado: I live, I die, I will be reborn (previously shown in the Serpentine Galleries in London) will explore her early forays into abstraction, her consistent use of the body as a subject, her experiments with language and her thoughts examine your recent preoccupation with environmental and ecological issues.
The exhibition Luchita Hurtado: I live, I die, I will be reborn will be shown at the LACMA from February 1

6 to May 3, 2020. .
Selected image: Luchita Hurtado – Untitled, c. 1951. Los Angeles County Art Museum, donated by Janet Dreisen Rappaport through the Collectors Committee 2019, © Luchita Hurtado, courtesy of the artist and Hauser & Wirth, photo: Genevieve Hanson.