Antoni Gaudí who worked at the forefront of Catalan Modernism, fascinated and inspired generations of architects, designers and even engineers. With his special ability to synthesize the tradition and courage of new technical solutions, he created some of the most imaginative architectural forms in history, all in his native Catalonia.
Inventive, daring and extravagant, but also highly personal, Antoni Gaudí's work was inspired by his greatest passions in life: Architecture Nature and Religion . Gaudí studied thoroughly organic and anarchic geometric forms of nature and sought a way to express these forms in architecture. As a devout Catholic, his work contains many references to religious themes and is known as "God's Architect" . As a great craftsman, he designed all architectural space elements, from wrought iron to furniture and ceramics to sculptures, mosaics and glass windows.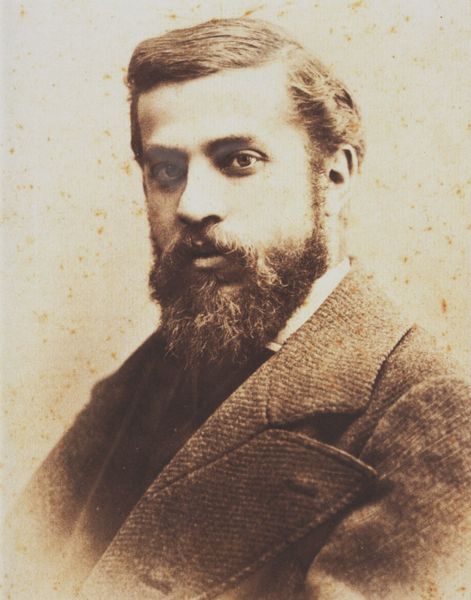 Antoni Gaudi – A Man of Innovation
The Antoni Gaudí architecture brought both structural and functional innovations, including biomimicry, the Use of hyperbolic parabolic arch, the use of inverted models of the proposed structures, the integration of iron and reinforcement of concrete in the construction, a possibility to make ceramic mosaics from waste pieces, a new technique for stained glass, etc.
He once explained that architects must have "remarkable abilities and iron discipline": :
[The architect is] the synthetic man who clearly sees things as a whole before they are finished, who understands the elements in their plastic relationship and in the ironic the right distance, li static quality and multicolored sense.
From 1914, Gaudí devoted himself entirely to the Sagrada Familia and moved into his workshop in the basilica. Towards the end of his life, he increasingly led an ascetic existence, he stopped shaving and often wore shabby, ragged clothes. On June 7, 1926, Gaudí was hit by a tram along the Gran Via de Corts Catalanes.
Due to his unkempt appearance, people considered him a beggar and it took him a while to get him to the hospital, where he received only rudimentary care. He was identified the next day as a famous architect, but it was too late – he died two days later, at [10Juni1945] on June 10, 1926 . He was laid to rest in the tomb of the Sagrada Familia.
We bring you five Antoni Gaudí buildings that testify to its eclectic and very personal style, which contributed significantly to the development of architecture and building engineering. All of these buildings have been declared a World Heritage Site by UNESCO.
Selected image: The dome of the basilica Sagrada Família. All images Creative Commons.