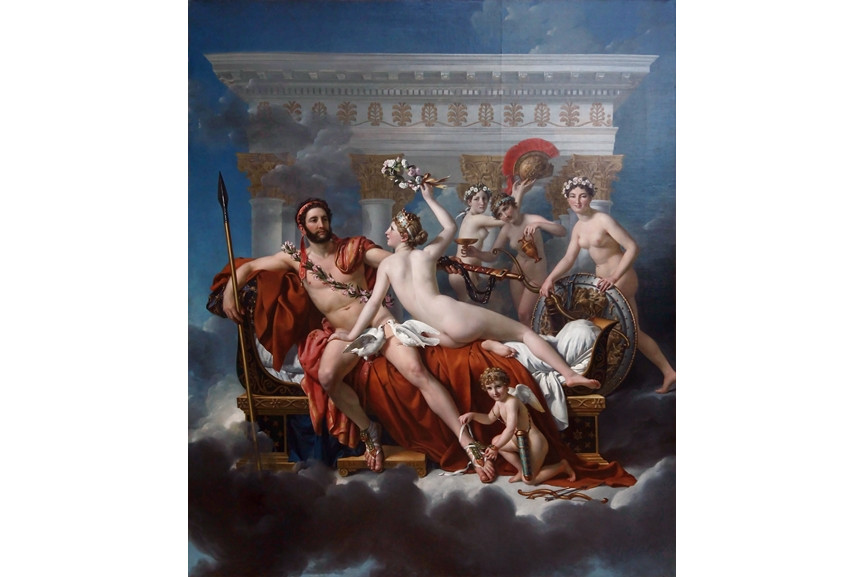 Last but not least Mars is disarmed by Venus was produced by a highly established painter Jacques-Louis David who had the reputation of a master of historical painting as well as a trendsetter. He was a supporter of the French Revolution; However, after the political upheavals in France in the late 18th century, David quickly joined Napoleon, the first consul of France. Back then the painter advertised the Empire style which was fashionable for a long time.

Mars is disarmed by Venus was manufactured between 1822 and 1824 while David was in exile in Brussels before they died in an accident a year later. This large-format painting shows Venus, the goddess of love, who takes off weapons from Mars, the god of war . She is supported by the three graces and Cupid while the god relaxes, overwhelmed by the beautiful goddess. David was inspired by the actors of the Théâtre de la Monnaie .

The painting was sent from its exile to an exhibition in Paris, where it was praised for its power. Since 2007 it has been exhibited publicly in the main hall of the Royal Museum of Fine Arts in Brussels .

Selected image: Jacques-Louis David ̵

1; Mars is disarmed by Venus in 1824. Oil on canvas, 308 x 265 cm. Royal Museums of Fine Arts of Belgium. Image Creative Commons.