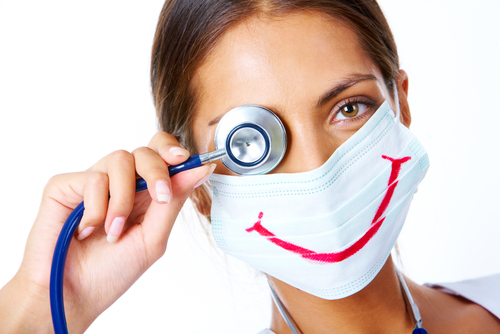 It is easy to understand why nursing is such a popular area because it can make a positive difference to the world and help people every day. As such a competitive field, it can be a challenge for a nurse to stand out from the crowd and advance her career. This can be frustrating because people generally always want to make progress in their careers. There are a number of ways you can stand out from the crowd. So if you want to advance to the next level in your career, read a few ideas.
Immerse yourself in nursing
Nursing is more a way of life, and those who are fully dedicated to their work will always stand out and be seen positively. There are a number of effective ways you can immerse yourself in nursing. This shows your commitment and helps you find ways to improve your skills, such as:
Participation in industry events
research
Read publications
Listen to podcasts
Joining online communities
Improve your soft skills
Being a nurse is challenging and requires a range of professional and soft skills. You shouldn't overlook the soft skills side of the role, as these are critical for high performance and effective communication with colleagues, patients, and their families. If you have soft skills that could be improved, it's a good idea to work on them until they are strengths. Some of the key skills to work on are:
communication
time management
collaboration
guide
Present
Critical thinking
Go the extra mile for patients
A nurse plays an extremely important role in healthcare, and one of the key areas is emotional support for patients. This means that you have to be empathetic and ready to go the extra mile for your patients to feel cared for and supported, which always helps you stand out and show your worth. While it is important to connect with patients, you also need to be able to separate and not allow emotions to get in the way of your work, which can be challenging.
Be a team player
While you want to stand out from others to advance your career, it doesn't mean that your colleagues should be at the expense of this. Instead, you have to be a team player. Nursing is a challenging, noble and important profession, and there is a real sense of teamwork and camaraderie among nurses that you need to get involved in. In addition to proving that you are a team player, this could also be helpful in getting help with your workload and providing emotional support – but you have to be willing to do the same for your colleagues.
Keep learning
It is of course important that you continue to learn as a nurse. This can be critical to the next step, while showing your commitment to your job. You can take online courses with online nursing programs that teach you everything you need to know to get ahead and provide flexibility so you can work and study at the same time.
Keep your personal and professional life separate
It is important that you can separate yourself from your work. Otherwise this will have a negative impact on your professional and personal life. It's hard to switch off at the end of a shift, but many people find that things like switching immediately, having plans, and not talking about work outside of work can be useful.
Take care of your own health
Providing health care and emotional support can be an incredible challenge, especially considering the long hours the nurses work. All of this can take a toll physically and mentally, which is why it is so important to prioritize your own health. This includes:
Healthy eating
Get enough sleep
Stress relief after work
Get enough exercise
Socializing with friends and family
Seek support if necessary
These are the main areas to focus on if you want to stand out from the crowd and advance your nursing career. It's a challenge in such a popular and competitive area. However, if you know how to stand out from others and are ready to get the job done, you should soon notice the results and be positively rated by your superiors while improving your daily performance.
Do you wanna tell your strange story Tell us about it and it could be featured on Oddee. You can remain completely anonymous.