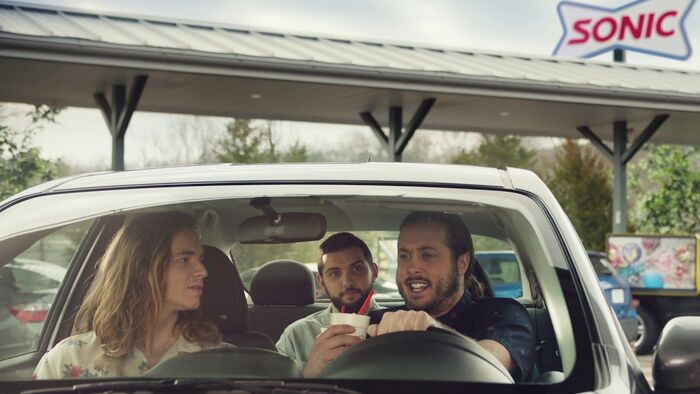 Via Olympic Cascade Drive-Ins – Sonic Drive-In Restaurants Washington and Oregon, Poulsbo, Ferndale, Renton, Wenatchee, Yakima, Kennewick, Pasco, Keizer, Salem.
Sonic drive-in, drive-thru, or dine-in fast food restaurants in Washington and Oregon.
The best spot for a quick, easy, delicious breakfast and hot coffee is our Sonic drive-in restaurants in Washington and Oregon, including Poulsbo Ferndale Renton Wenatchee Yakima Ellensburg Pasco Kennewick Keizer Salem in Washington and Oregon. Delicious fast food, burgers, dogs, snacks and ice cream, slushes and shakes. There is no better way to enjoy a delicious fast food menu than dining in the safety of your own car during the Covid-1
9 pandemic. Pull in or drive through for quick and easy dining in your car. Your safety is our number one priority when you dine at Sonic Drive In in Washington and Oregon. . Visit family on the way back for lunch and dinner, or enjoy your favorite ice cream and enjoy all that Renton and South King County has to offer. Come visit us for quick, friendly service and dine in the comfort of your own car, or drive through and take away your delicious fast food and ice cream.