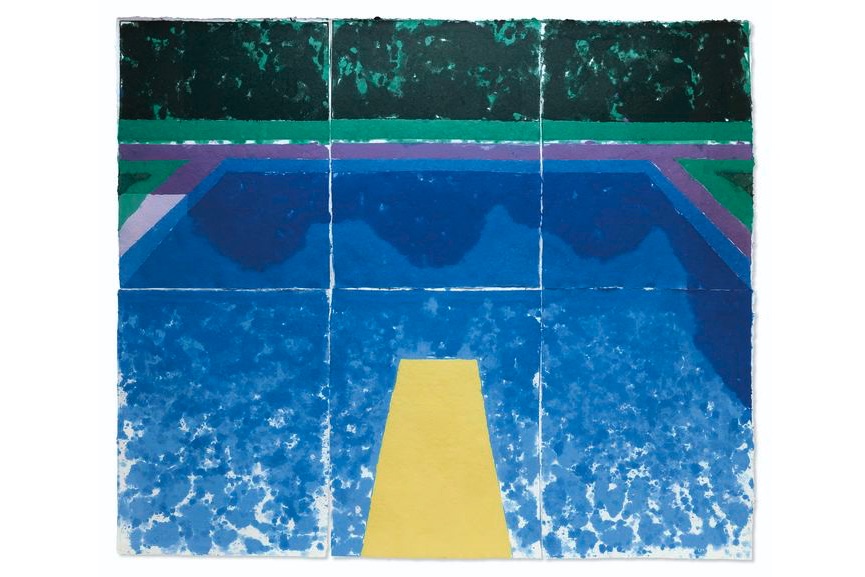 David Hockney Portrait of an artist (pool with two figures) from 1972 became the most valuable work of art of a living artist, which was sold at auction.
] As one of the most famous paintings in the artist's oeuvre, the painting is a story of two compositions . The first was inspired by the random juxtaposition of two photographs in the artist's studio – one shows a distorted figure floating underwater and the other shows a boy looking at something on the floor. The first work, which began in 1
971, was finally destroyed by the artist after months of work and overhaul, but the artist began work on another version in 1972, ahead of a planned exhibition at New York's André Emmerich Gallery, which will open at four should be weeks later. The artist staged hundreds of poolside photographs of his original composition, along with a selection of photographs by his former lover Peter Schlesinger in the same pink jacket at Kensington Gardens
taking this collection as his starting point for the painting
create.
According to reports, owned by Joe Lewis, the Bahamian-based billionaire and owner of Tottenham Hotspur, the painting would be nearly three times more expensive than the most expensive auction-sold Hockney – Pacific Coast Highway and Santa Monica from 1990 sold for $ 25,000,000.
Let's take a look at the other most expensive works that David Hockney created to date!
Selected Image: David Hockney – Portrait of an Artist (Pool with Two Figures), 1972.