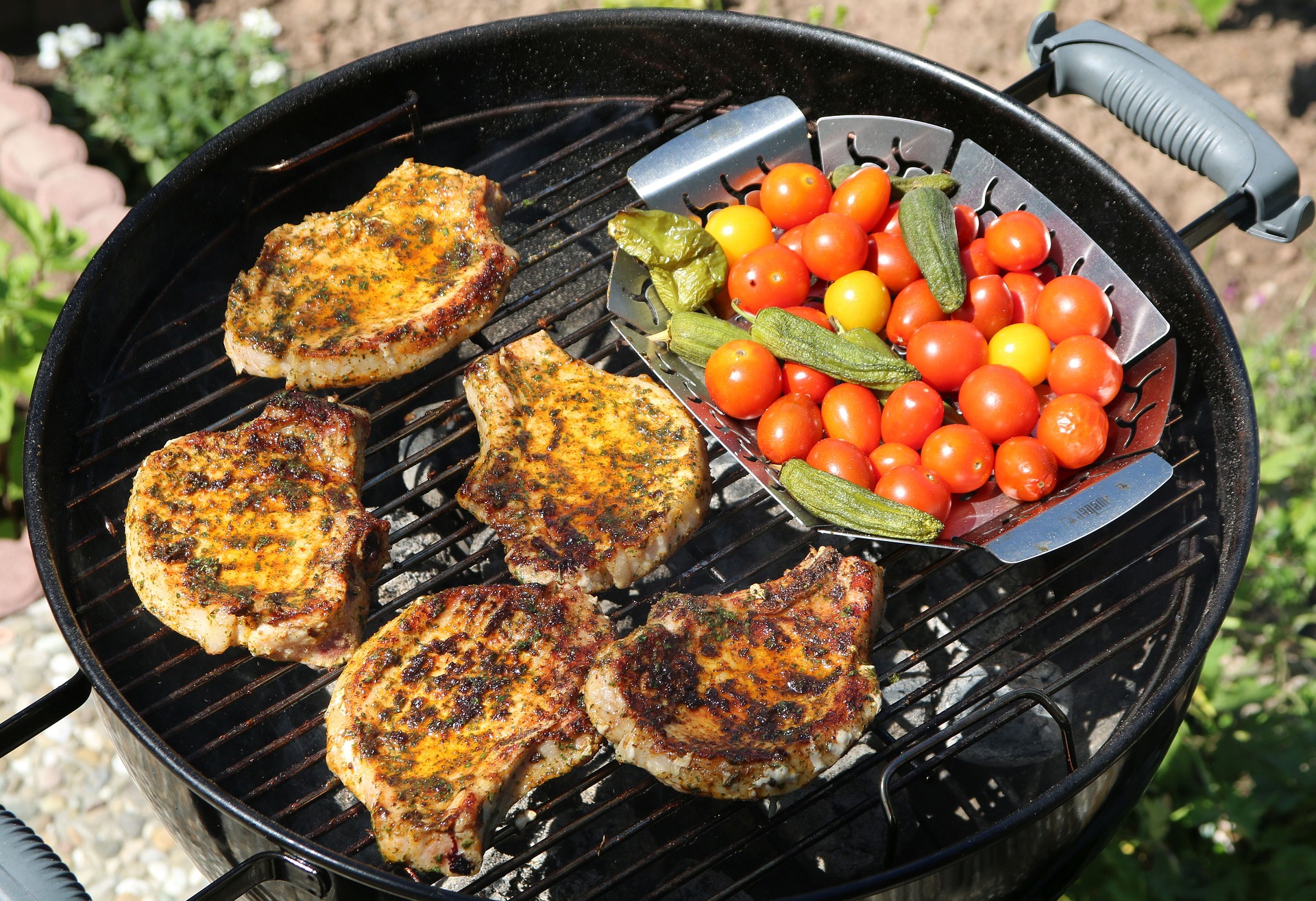 It is summer and we all want to eat grilled food, tasty snacks and light, sweet treats. You have to be careful not to pack on the summer pounds, and these tricks and tips are crazy, easy ways to eat summer food
Choose Lean Meats
Personally, there̵

7;s nothing better than BBQ chicken and corn on the grill for a summer meal, and really, it's healthy too. Meat like chicken breast, pork or even fish will lower the total fat content and is therefore a healthier option this season. Other delicious grill clips like scallops, shrimp, lobster, crab or turkey would also be a good choice.
Try something meatless
And no, that doesn't mean you have to start eating tofu, although you could. But nowadays there is "replacement" for everything. And no, a strip of zucchini is not the same as a piece of spaghetti, but sometimes you love a dish just as much! For example, mushrooms have a very meaty structure and taste and could easily be a substitute for meat. You can heat peppers on the grill in the same way, and you should. They are delicious! You can also use black bean, tofu, or vegetable burgers to replace your traditional meat-based options.
Vegetables> French fries
We know that french fries are delicious, salty and really addictive. A better reason to stay away from them. Vegetables and dip are a staple in my household, no matter what time of year, and they're just the thing. The trick is to cut them straight from the fridge and get them ready to nibble on. Healthy snacks taste better when they are prepared and ready to eat. Use lots of dips too, and even some salad dressings or spices can make raw vegetables irresistible.
Bring the vegetables
Even if you are not a host, you are still responsible for your vegetable intake for the day. So make it easy to consume your greens (and the rest of the rainbow) by offering to bring vegetables as your side.
No-Mayo Slaw
Most traditional coleslaw lovers will tell you that they have tried the other types and often liked them. Whether it is a vinegar-based coleslaw or a Chinese coleslaw, mayo-free coleslaw has many faces these days. You can combine some harder fruits like apples and combine them with celery and cabbage to get a light and fresh coleslaw. Add a dash of orange juice and even some poppy seeds. How crazy is that simple?
These first five crazy easy ways to be healthier at your summer parties are legitimate, but so are the next five. So pay attention to part two and enjoy these tips from part one.
Do you wanna tell your strange story Tell us about it and it could be featured on Oddee. You can remain completely anonymous.