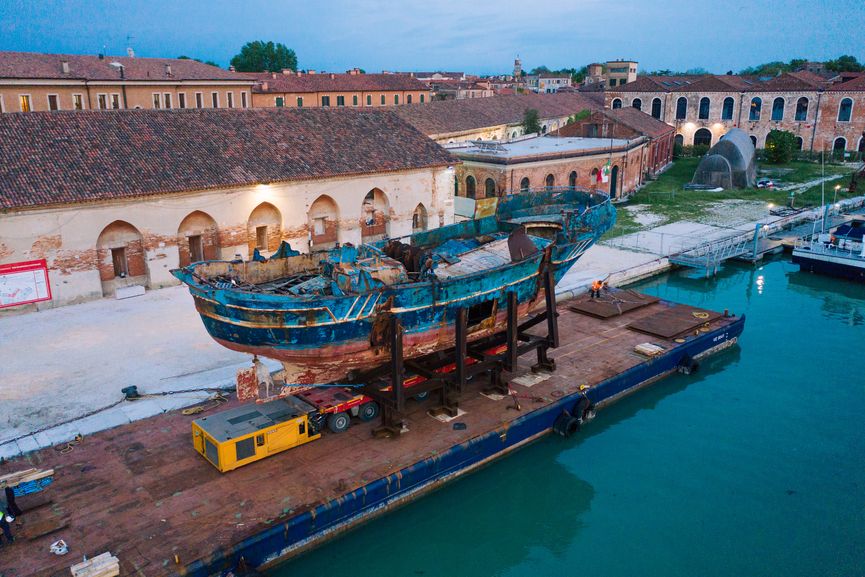 Throughout history, people have been searching for a better life and a better future or for new opportunities. Whether for economic, cultural, political or environmental reasons, migrations were both voluntary and involuntary.
Today more than 68 million people have been expelled from their homes. One third of them had to leave their land and leave familiar land behind. These statistics hide people with unique life experiences and future dreams.
Immigration problems that we hear about every day, from the great refugee crisis to travel bans and even the border wall, have also triggered many reactions in the art world. Migration Art is diverse and raises urgent questions about the depictions and perceptions of migration, highlighting the issues of memory and lack of space as well as the dream of opportunities and hope for a more promising future. [1
9659002] The Phillips Collection is currently showing an exhibition
The Warmth of Other Suns: Stories of Global Expulsion
with 75 historical and contemporary artists whose work raises pressing questions about the experiences and perceptions of migration and the current global refugee crisis. On the other hand, Marc Quinn created a large public artwork of refugees and non-refugees titled
Our Blood
to raise awareness of the global refugee crisis and raise millions of dollars for refugees around the world.
Multicolour
a project by
Migrate Art
has saved many of the world's leading artists such as Sean Scully, Rachel Whiteread, Kevin Francis Gray, Pejac and Connor Harrington to work with the pens from the Calais refugee camp. These were later sold to Phillips and collected $ 122,000 for the four Migrate Art charities via
. Selected Image: The shipwreck of the migrants of April 18, 2015 is owned by the Pontile Marina Militare di Melilli (NATO ) to the Arsenale in Venice (Italy). © BARCA NOSTRA