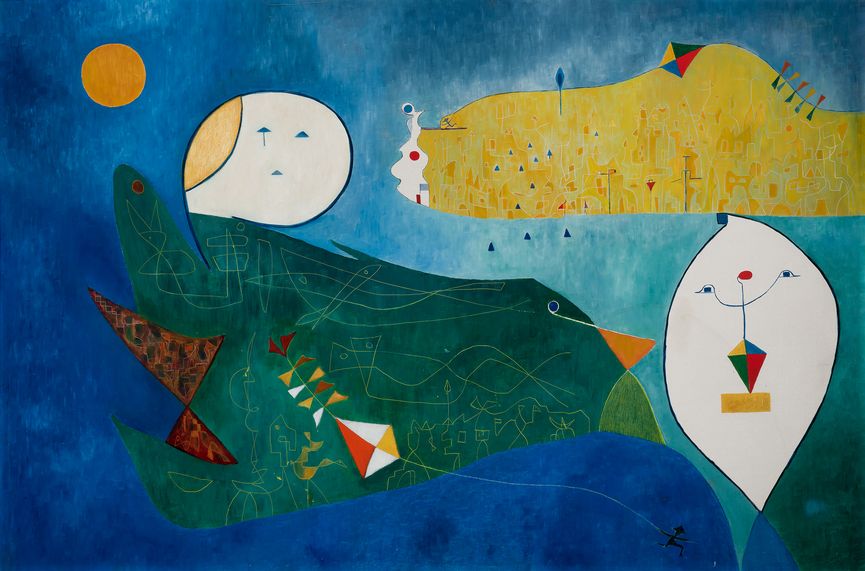 The Museum of Contemporary Art in North Miami (MOCA) shows two exhibitions of female artists – Cecilia Vicuña About to Happen and the late French-Mexican Surrealists Alice Rahon Poetic Invocations.
Vicuña's First Large Solo Exhibition in the USA About to Happen traces her career-long commitment to the exploration of displaced materials, people, and landscapes in a time of climate change. Visitors will have the opportunity to see their multidisciplinary work in performances, sculptures, drawings, videos, texts and site-specific installations dating back over 40 years. In the US, in 55 years Poetic Invocations will be around 30 works are shown, including paintings, works on paper and archive material, which puts Rahons oeuvre in the foreground.
Both exhibitions will be screened at the MOCA in Miami from November 26, 201

9 to March 29, 2020 . On 5 December, the MOCA organizes a special exhibition reception from 8 to 11 pm.
Selected images: Alice Rahon – Madame Dimanche, c. 1955. Oil on canvas, 69 1/4 x 45 5/8 in. (176 x 116 cm). Private Collection; Cecilia Vicuna – Precarios, 1966-2017. Up to 130 * found object sculptures: stone, shells, glass, wood, plastic, thread, debris In the sand field and along the wall on small wooden shelves; Cecilia Vicuña: Happening, installation view courtesy of Contemporary Arts Center New Orleans, 2017. Photo: Alex Marks.