While we're all waiting for the new live action The Batman To complete the shooting, we get one New Film about the Caped Crusader – although it is short and animated and you, the viewer has to do a lot of the narrative hard work. This autumn will appear Batman: death in the family, an adaptation of the comic in which the iconic story "Murder of Robin" and the much less iconic story "The Joker will be Ayatollah Khomeini" get a comfortable job in the Iranian government.
DC comics
The comic allowed readers to decide the fate of Jason Todd (the second Robin) by voting on one of two 900 numbers – so we can't be total Sure the Boy Wonder didn't bite in the dust because a bunch of horny 80s guys pressed the wrong buttons on their cordless tones while trying to connect to a hot single party.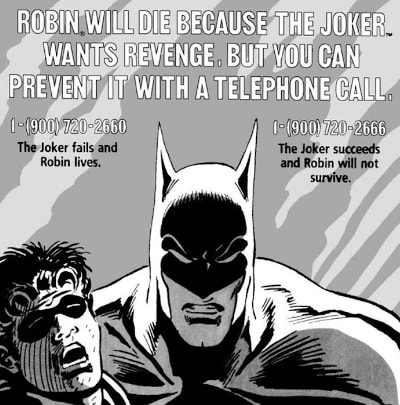 DC comics
The new film will replicate the audience participation component of the story by allowing viewers to vote on what happens in the film, much like in the film Black mirror: Bandersnatch or the Unbreakable Kimmy Schmidt Special.