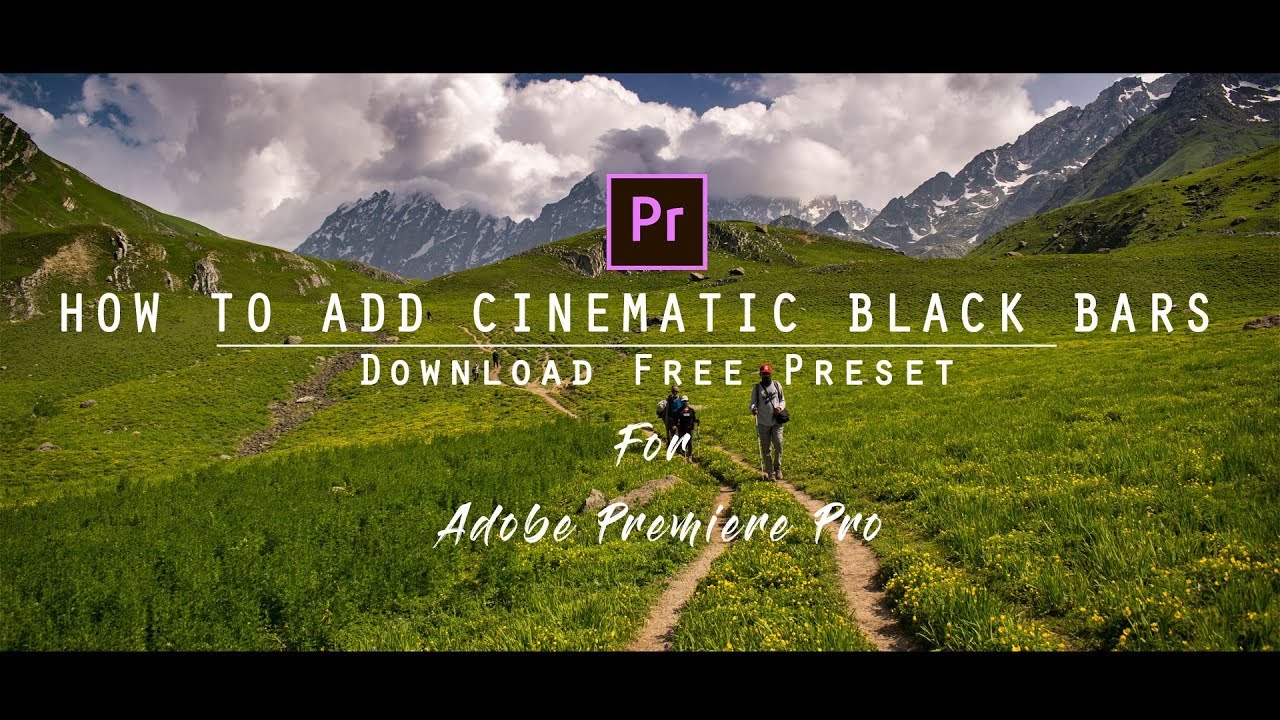 You've probably seen a black bar up and down on many videos on YouTube or in movies. Well, the common name of this name is "Cinematic Black Bar" and technically it is called "CinemaScope" at the time of film / film production.
This 10-13% black area gives your material a cinematic look and makes the viewer more attractive. Well, today I'll show you how to add this cinematic black bar or CinemaScope to your video using Adobe Premiere Pro.
You can watch the tutorial video at the end of this video. From this YouTube video description, you can also download the preset for the Cinematic black bar. Simply drag and drop this preset into your video for instant cinematic look. You can use this black film strip, which is included in your travel videos, travel videos, documentaries and short films.
Okay, so you can watch your video footage cinematically, you'll need to do the following:
How to Add Cinematic Black Bars
STEP 1

: Open Adobe Premiere Pro
. STEP 2: Import your video footage into your project. [Try to create 1920 x 1080 HD timeline]
STEP 3: Drag the video to your sequence timeline and drop it.
STEP 4: Create an adjustment layer. Drag the adjustment layer over the footage area.
STEP 5: Go to the effect and look for "Crop" and drag and drop the effect onto the adjustment layer.
STEP # 6: Now go to the Effect panel and place 13% in the top and 13% in the button.
That's it, now you see the black bars in your video footage.
This is the technique used to create cinematic black bars using an adjustment layer. If you do not have the option to create a customization layer, drag the trimming effect directly onto your footage.
For a detailed tutorial, watch the video below:
Subscribe to our channel for more videos like this: YouTube Channel
Source link