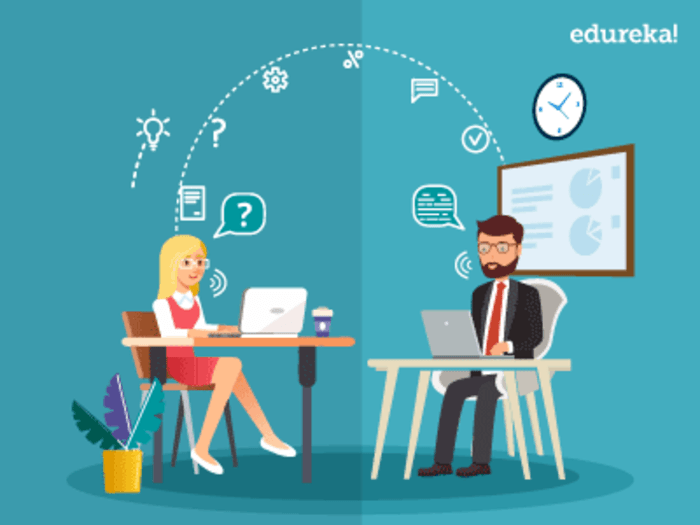 According to critics of e-learning, the lack of personal interaction with teachers and group members reduces the effectiveness of online learning.
The online training companies have recognized this, and because of this we have seen some new types of features developed by them. Online may not offer personal engagement, but it balances that by connecting us with people around the world who travel the same way.
Learning portals today provide a forum for lively interaction between learners at all levels. These student forums help learners interact with fellow learners, gain lifelong access to the learning community, and even make friends for life!
If you're part of such a community, you'll have access to the global community forum, which further facilitates peer-to-peer interaction and knowledge sharing.
If you want to find out what's happening in learning communities, read the Edureka community here.
Now that you are better able to identify the characteristics, there should be no more reasons for lack of confidence in learning online.
What are you waiting for? Go and learn!