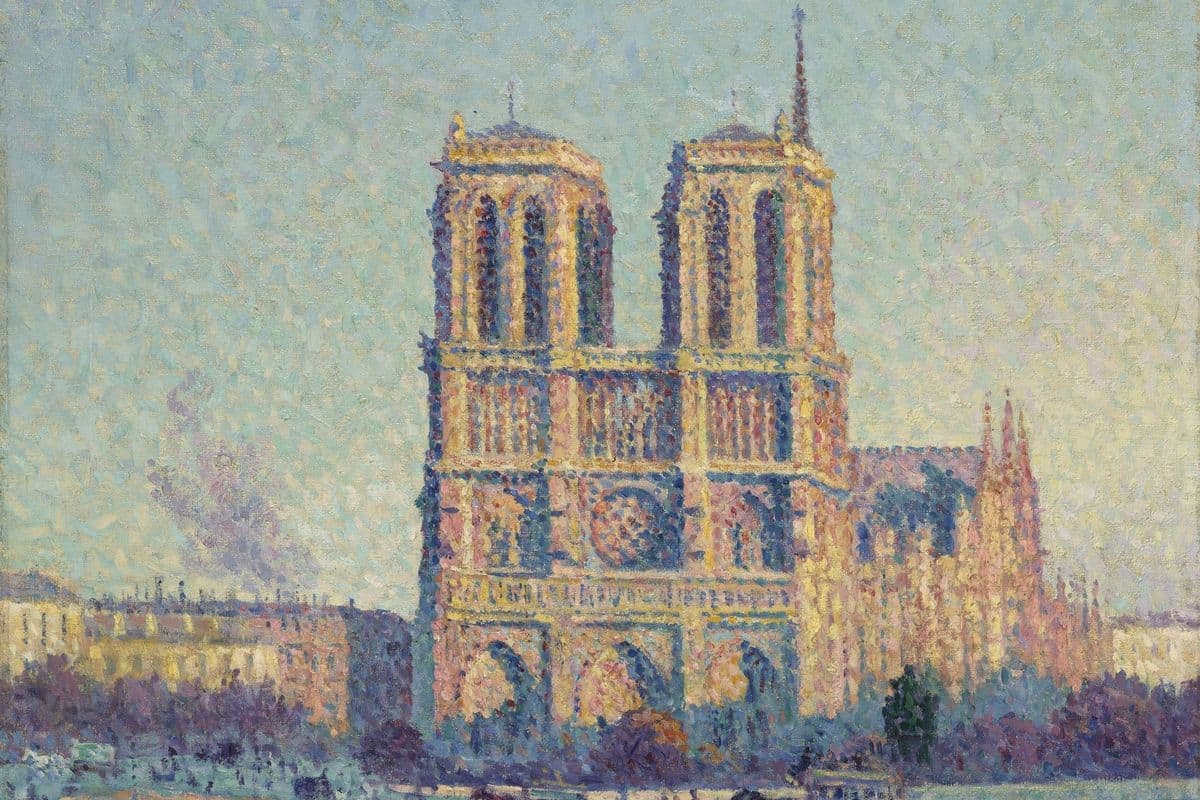 In 1914, just a few months before the outbreak of the First World War, Henri Matisse and his wife moved to a modest apartment overlooking the Notre Dame on the Quai Saint-Michel in Paris. More than a decade earlier, the artist had painted the cathedral in broken impressionist brushstrokes. Matisse returned to the topic and made several views of the cathedral.

First, he reworked features on canvas, covering almost the entire surface in blue, revealing early compositional elements under the color. With the view of a window with only traces of the cathedral, the artist emphasized the temporal quality of the construction of a work of art over the course of time.

Selected image: Henri Matisse ̵

1; View of Notre Dame. Paris, Quai Saint-Michel, Spring 1914. Oil on canvas, 147 x 94 cm. Museum of Modern Art New York. Acquired by the Lillie P. Bliss collection (in exchange) and the Henry Ittleson, A. Conger Goodyear, Mr. and Mrs. Robert Sinclair Funds and the inheritance Anna Erickson Levene in memory of her husband, Dr. Ing. Phoebus Aaron Theodor Levene.