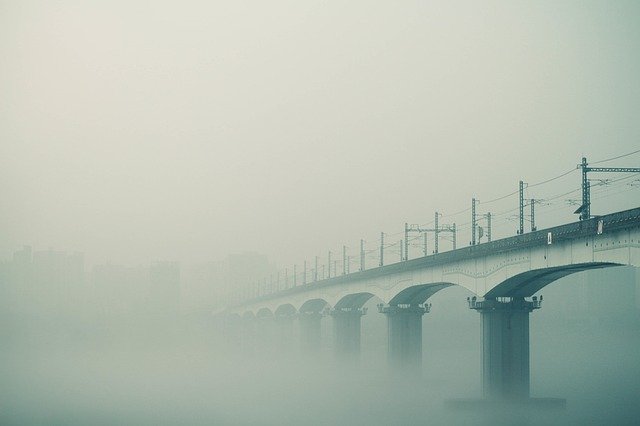 The recycling business is booming, according to the Environmental Protection Agency. The industry has generated sales of $ 173 billion in recent years and created jobs for over 1 million people. The use of recycled materials is well known in design, fashion and technology, but they are being used more and more in a strange and wonderful way. A new project shows the extent to which old materials can be breathed into new life – it is a bridge that is made from 100% recycled materials by a 3D printer.
A green bridge in a green city
The bridge is being built in Rotterdam's Kralingse Bos – known as the "green heart" of the city. It is made from a fiber-reinforced material called Arnite – a high-performance plastic that combines strength with optimal processing properties. Arnit is currently used in the manufacture of cars, electrical appliances and consumer goods. The new bridge connects others that are also made from recycled plastic – such as the 30-meter pedestrian bridge across the Tweed River in Scotland, designed by the Welsh startup Vertech and made from 50 tons of recycled plastic waste.
Sustainability in bridge design
The use of recycled plastic in the bridge design is considered a strange new development, since the sustainable bridge design has focused on the use of recycled metal in the past. The prices for scrap metal indicate that recycled metal made from old copper, stainless steel, aluminum and brass items can breathe new life into a multitude of new items. In 2016, the California Bay Bridge Steel Program found a unique way to save and reuse metal that once formed the eastern part of the San Bridge Bay Bridge (built in 1933). More recently, architects and builders have spoken out in favor of the idea of ​​"design for deconstruction". With this concept, bridges, highways, and other large structures are designed to be disassembled and easily remodeled so that waste is reduced to zero.
Add 3D printing to the equation
Probably the most original aspect of the new Rotterdam bridge is the fact that it is printed with 3D technology. It will replace the current bridge and will be lighter and more resilient. It will also offer cool technologies such as B. Data collection apps that monitor maintenance status and structural security in an intelligent and more efficient manner. Mozafar Said of the City of Rotterdam said that the bridge government would "continue to push the boundaries of sustainability for bridges by using thermoplastics that enable greater circularity." He added that his team will continue to look for ways to build new generation bridges that are more sustainable, technologically advanced, and cheaper to maintain.
The new bridge being built in Rotterdam is as unique as it comes as it is printed entirely from recycled plastic. This type of "construction" not only leads to lower costs, but also enables more efficient maintenance because it contains digital functions that provide important information on maintenance and safety. The bridge is an excellent example of how plastic pollution can be reduced on our fragile planet.
Do you wanna tell your strange story Tell us about it and it could be featured on Oddee. You can remain completely anonymous.