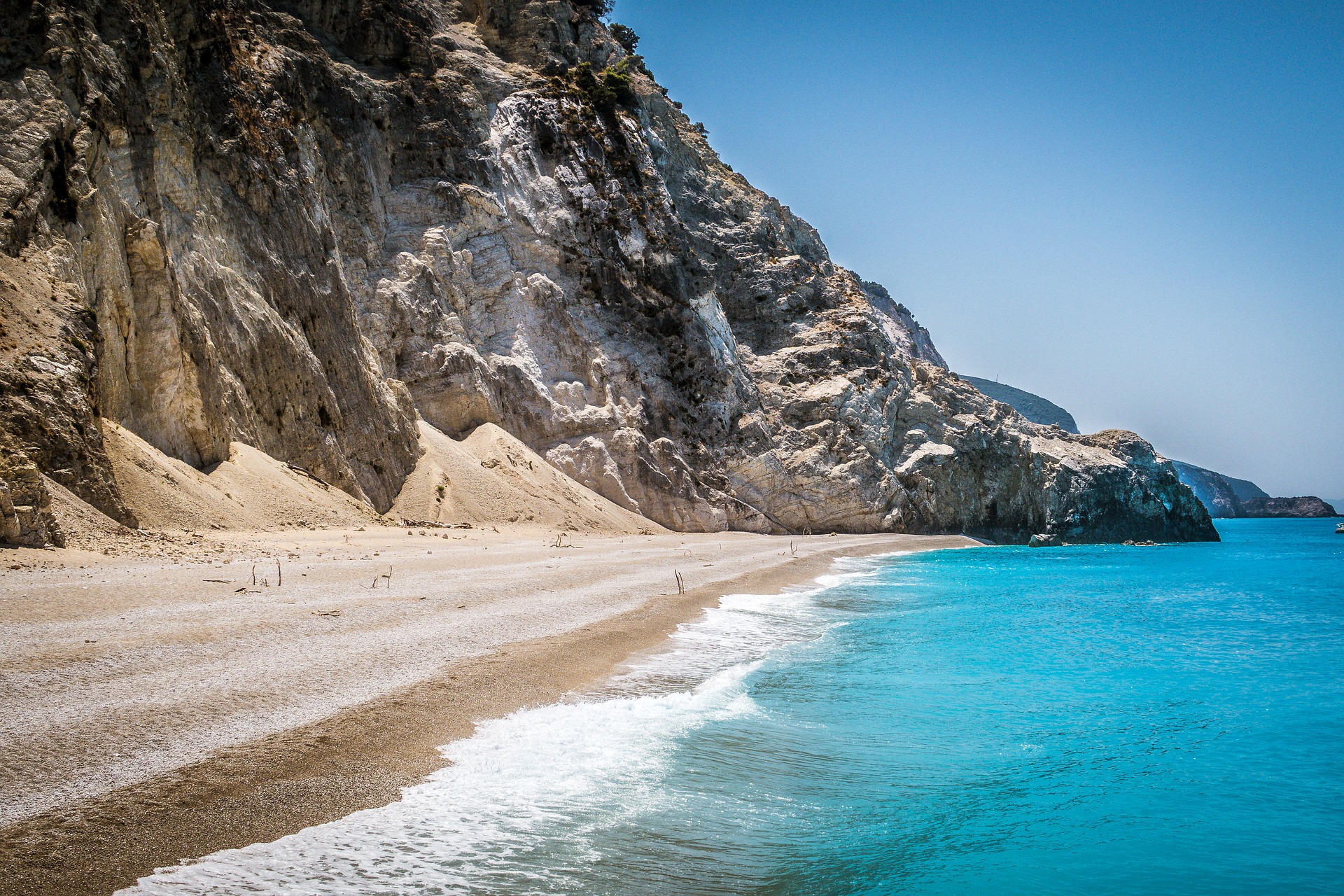 Choosing a quiet vacation destination can be very difficult. With around 6000 islands and islets, finding peace and privacy in Greece shouldn't be a challenge! Of course, nobody wants to be Tom Hanks in Cast Away. That is why we are here to narrow down the three best quiet destinations on the Greek islands. Grab your friends / partners / family or if you're alone, just grab your volleyball and let the adventure begin!
. 1 Folegandros
Visit the island #Folegandros! 🇬🇷 Photo: @wildandabroad. Congratulations 👏🏻👏🏻 – via @cyclades_islands –

9,220 likes, 74 comments – ᴘᴇʀғᴇᴄᴛ ɢʀᴇᴇᴄᴇ 🇬🇷 (@perfect_greece) on Instagram: "Visit #Folegandros island! 🇬🇷 Photo: @wildandabroad. Congratulations 👏🏻👏🏻 – via @cyclades_islands – "
Just an hour by boat from the popular Santorini, Folegandros is the ideal place if you want to spend a quiet, stress-free vacation with a view of the rugged landscape! This tiny and unspoiled jewel of Folegandros is by far the quietest and undisturbed Greek island. Although Santorini has the crown of first-class sunsets, the alternative Folegandros offers a breathtaking sunset experience from the top of the Panagia Church. If you don't want to miss it, strap on your hiking shoes, grab a bottle of wine (don't forget water!) And go on a challenging but rewarding two-hour tour of the mountain in the evening. You will be amazed at how the light and sun-drenched water interact and change colors while feeling the gentle breeze! Can we go there now ?!
. 2 Milos
Visit #Milos! ::: Contact @iamgreece for this incredible shot! ::: Follow us and let us blow your days! ::: Tag @ greek.vacation or #greekvacation are introduced. * * * * * #Cyclades_islands #discovergreece #greece_moments #feelgreece #wondeful_places #super_greece #greeceislands #exploregreece #great_captures_greece #the_daily_traveller #travel_greece #wu_greece #hello_worldpics #travel_drops #traveldiary #greek_islands #colorsofgreece #travelworld_addiction #beautifulgreece #perfect_greece #greekbeaches #ilovegreece # loves_greece #thetraveltag #iamatraveller

1,402 likes, 27 comments – Discover | Travel | Greece (@ greek.vacation) on Instagram: "Visit #Milos! ::: Contact @iamgreece for this incredible shot! ::: Follow us to let us "wow" …
While we continue bouncing on the island, our next destination is the island of Milos. Milos combines everything you have ever dreamed of. For a relatively small island, Milos' breathtaking landscapes, pristine water and volcanic white banks with hidden caves guarantee that you will be begging to return! This hidden gem of the Aegean is the place to sit back and relax on the sandy beaches. Known worldwide for the discovery of the Venus de Milo statue, which is on display today in the Louvre in Paris, Milos is a unique and unspoiled destination that can be explored. Oh! Don't forget to pack your camera. Milos is known as the "island of colors" and has a special geology with pink, red and orange volcanic rocks that form more than 70 beaches and make Milos one of the most picturesque islands in Greece.
. 3 Skopelos
Now it starts again! Yes. You guessed it. This is the island "Mamma Mia!" And it is an absolute little green-blue paradise! If you want to escape the hustle and bustle, enjoy the azure blue water with its unique natural beauty and want to fill your stomach in family-run taverns, the relaxed island of Skopelos is ideal for you. If you have a weakness for water sports, Skopelos is a great destination for snorkeling, diving, kayaking, or paddling that is open to most ages. The only disadvantage of the island: They sing the "Mamma Mia!" Soundtracks around the clock!
Finally, we would like to thank MedExperience for the opportunity to enjoy the still unexplored Greek islands and their rich culture. [19659015]
Source link