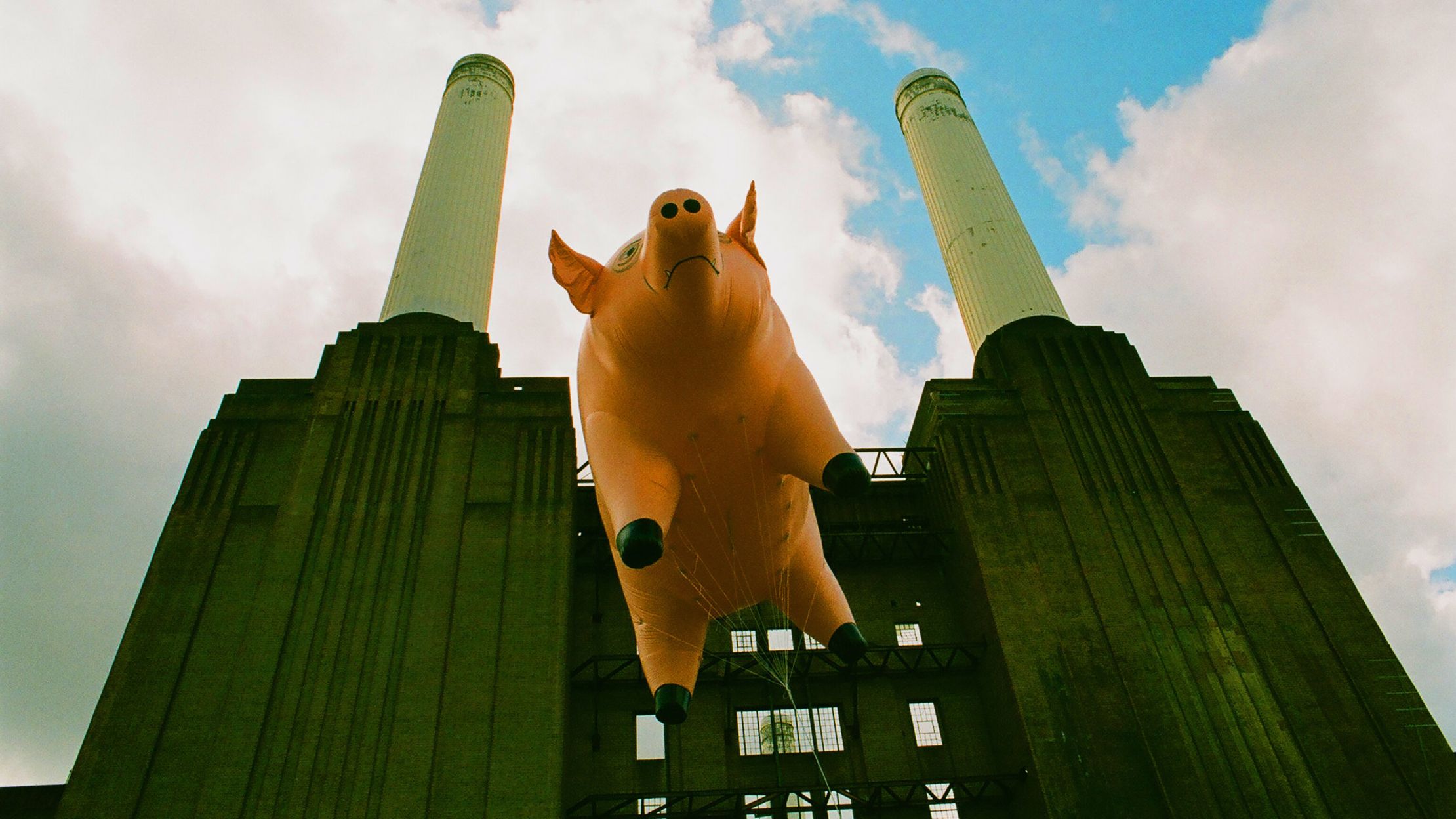 Devo and Thomas Pynchon. Mick Jagger and Charles Baudelaire. Though appearing as unlikely pairings, many great rock songs are the result of a poet who has found inspiration on the pages of a book. This is just the tip of the iceberg.
1. "Pigs (three different)" // Pink Floyd
The novel: Animal farm // George Orwell
Pink Floyd was so enthusiastic about Orwell's Barn Farm Revolution that they made the book's dictator pigs a mascot. The first incarnation of the famous Pink Floyd pigs appeared in 1976 for the photo shoot in the 1977s Animals Album loosely based around Animal farm Subjects. "Pigs (three different)"
; is about people in society with wealth and power.
2. "My Ántonia" // Emmylou Harris
The novel: My Ántonia // Willa Cather
It is somehow unsurprising that Emmylou Harris is a Willa Cather fan. Written from the perspective of Jim, the man who loved Cather's title character in My ÁntoniaThe song was actually composed a few years before its release on the 2000 album Red dirt girl. Harris held on to it for a while and wasn't sure what to do with it since she had written it from a man's perspective.
"One day I got the idea to make a conversation out of it and the song just seemed to write itself. Well then I had to choose a 'leading man', "Harris said when the album was released." I had just done a show with Dave Matthews and I loved the way we sounded together. And he just did a nice job. "
3. "Whip It" // Devo
The novel: Rainbow of gravity // Thomas Pynchon
Devo's singer / bass player Jerry Casale told Songfacts that his band's monster hit is based on Pynchon's postmodern novel:
"'Whip It', like many Devo songs, had a long gestation, a long process. I wrote the lyrics as an imitation of Thomas Pynchon's parodies in his book Rainbow of gravity. He had parodied Limericks and poems that were a kind of purely American, obsessive cult of personality ideas, like Horatio Alger and the poems "You are number 1, there is nobody like you" that were very funny and very clever. I thought, 'I would like to make someone like Thomas Pynchon' so I wrote down 'Whip It' one night. "
4. "Wuthering Heights" // Kate Bush
The novel: Wuthering Heights // Emily Brontë
An 18-year-old Kate Bush wrote her breakout song after watching only 10 minutes Wuthering Heights 1977 on television. In 1980 she told an interviewer on the Canadian show Profiles in rock that she was inspired by the heroine of the novel:
"I'm sure one of the reasons it came to my mind was because of Cathy's ghost, and when I was a kid I was called Cathy. It later changed to Kate. It was just about exaggerating all of my bad areas because she's a really hideous person, she's just so stubborn and passionate and … crazy, you know? "
5. "The Spirit of Tom Joad" // Bruce Springsteen
The novel: Grapes of Wrath // John Steinbeck
Springsteen was inspired by John Ford's large-scale adaptation of John Steinbeck's Great Depression saga. "The Ghost of Tom Joad" is a 1990s version of Grapes of Wrath, should remind you that modern times are just as difficult for some. Rage Against the Machine covered the song in 1997.
6. "Sympathy for the devil" // The Rolling Stones
The novel: The master and Margarita // Mikhail Bulgakov
In 1968, Mick Jagger's girlfriend at the time, Marianne Faithfull, passed on a small book that she thought he might like. Jagger finally wrote "Sympathy for the Devil" after reading the novel, which begins when Satan, disguised as a professor, appears and introduces himself to a couple of men who talk about Jesus.
Jagger later suggested that some of the lyrics may have been inspired by Charles Baudelaire's works, making "Sympathy" the product of a fairly well-read rock star.
7. "Holden Caulfield" // Guns N 'Roses
The novel: The catcher in the rye // JD Salinger
Guns n 'Roses' long awaited album from 2008 Chinese democracy contained a song called "The Catcher in the Rye" based on the JD Salinger classic. Some suspected the song was really another culture-changing event that Holden Caulfield was involved in: the murder of John Lennon in 1980. Lennon's murderer carried a copy of the book when he pulled the trigger.
8. "Tales of Brave Ulysses" // cream
The poem: The Odyssey // Homer
Even Eric Clapton couldn't resist the sirens The Odyssey;; This classic cream song refers to the mythologically tempting beauties (Clapton certainly knew his part in it). Although Clapton sings, the lyrics were written by Martin Sharp, who had just returned from a vacation in Ibiza and was inspired by the exotic landscape – presumably by beaches and women alike.
9. "Breathe" // U2
The novel: Ulysses // James Joyce
Speaking of The OdysseyIt is no surprise that The Edge and Bono want to pay homage to their Irish compatriot James Joyce by placing "Breathe" on June 16. On this day Leopold Bloom starts on the Joyce website Ulyssesand it's also the day that Joyce fans everywhere honor their work by celebrating Bloomsday.
10. "Ramble On" // Led Zeppelin
The novel: Lord of the Rings // JRR Tolkien
If you have ever heard the lyrics of "Ramble On", you will not be surprised. For example:
It was in the darkest depths of Mordor
I met a girl so beautifully.
But Gollum and the bad guy crept up
And slipped away with her. "
11. "Odorless Apprentice" // Nirvana
The novel: Perfume: the story of a murderer // Patrick Süskind
This horror book was a humble hit, thanks in part to Kurt Cobain, who often mentioned that it was one of his favorite readings. He liked it so much that he wrote a song about it and put it on his band's album in 1993 In utero. The book is about a man who kills young women and captures their scents to make the perfect perfume. I won't spoil the end for you – and neither will "Scentless Apprentice".