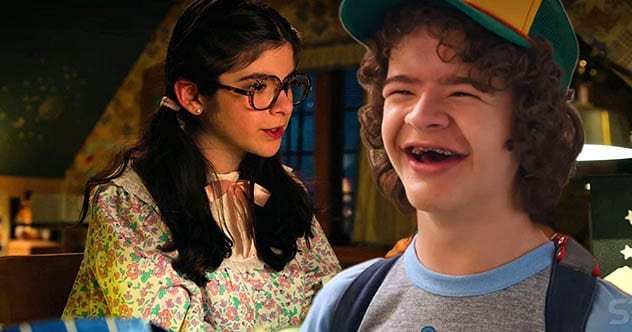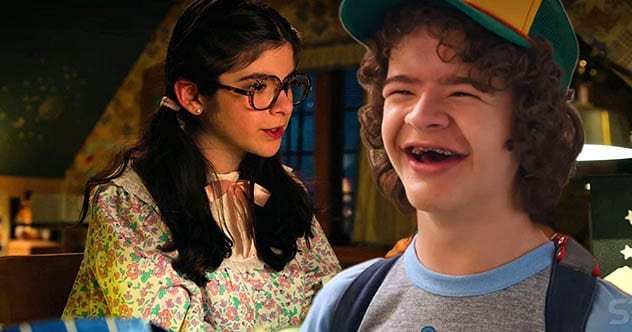 Not all musical moments in TV shows happen in music shows like Glee, HSM: The Series, or, more recently, Katy Keene. From time to time popular drama series, sitcoms, or even shows about the supernatural make musical performances a part of one or more episodes. On this list are some surprisingly good (and also very bad) musical performances in non-musical shows.
10 legendary reasons we have music
10

Friends


Friends are best remembered for friendship and great one liners. The hugely popular show gave us "Smelly Cat"

;, Pivot !, A Holiday Armadillo, Chanandler Bong, and more. There are lots of fun songs by Phoebe, but a really surprisingly great musical moment happens when The Pretenders frontwoman Chrissie Hynde sings "Angels of the Morning" on Central Perk.

Chris Isaak also has a cameo role on the show singing "Smelly Cat" with Phoebe, losing his incredible vocal range. He is rewarded with Phoebe telling him, "You might want to go for a more masculine touch."
9

The big Bang Theory


Love it or hate it, The Big Bang Theory is one of the most popular sitcoms of all time. Completed after 12 seasons, it is the longest-running multi-camera comedy in TV history. The series features some horrific musical moments including Raj and Howard singing "Hammer & Whip", Raj and Leonard singing "Bust a Move", and Howard and Bernadette singing "I Got You Babe" while driving a car. To be fair, it's a sitcom and all of these musical moments are made in jest.

However, there is one standout achievement that draws something close to the heart. Howard and the rest of the group sing to Bernadette, who was quarantined in the hospital, "If I didn't have you". While the singing isn't great, the performance has heart and makes for a lovely moment.
8th

Grey's Anatomy


If ever there was a musical episode that kept viewers apart, it's "Song Beneath The Song" from Grey's Anatomy. Some fans loved it while others hated it so much that they threatened to stop altogether. There are several performances during the episode, including an all-cast version of "How To Save A Life," "Breathe," a version of "Running on Sunshine," and "Wait."

An outstanding rendition of "The Story" is performed by Sara Ramirez towards the end of the episode. The scenes accompanying the performance are arguably quite strange. Sara's character Callie Torres is lying in a hospital bed at the same time, but also walks around and sings. However, it takes nothing from Ramirez's fantastic performance.
7th

Riverdale


It would be easy to confuse Riverdale with a musical series, considering that there were more than 50 musical performances over the four seasons. However, it is billed as a teen drama series and one can only guess why there is so much singing during the show. There are various Cringey performances like "Exquisite Corpse", "Our Love Is God", "You Shine" and "Sufferin 'Till Suffrage".

Some of the better gigs are "Candy Girl", "Kids in America", "Amazing Grace" and "Back to Black".

This video is a compilation of the good and the not so good.
6th

Ally McBeal


Ally McBeal is a typical 90s comedy-drama TV series. It's fun, heartbreaking, weird and the audience absolutely loved it. Especially the baby dancing, the biscuit dancing to Barry White, the sniffing butt and the scene of getting stuck in the toilet. There have also been many, many appearances by Elaine and a variety of cameo appearances from celebrities including Barry Manilow, Elton John, Barry White, Anastasia, Tina Turner, Gloria Gaynor, and others.

There were some lovely moments too, including Josh Groban's emotional performance of "You're Still You" during a prom scene. Some of the fans' favorite musical moments came from an unlikely source: None other than Robert Downey Jr. On the show, Downey plays Ally's love interest, which she ultimately leaves to return to Detroit. He sings Joni Mitchell's "River" during a Christmas episode and sang Ally a song he wrote for her called "Chances". Downey even had a duet with Sting, intended both as a belated birthday present and an apology for Ally. He also played Bruce Springsteen's Sherry Darling rousing.

10 sublime moments in classical music on Youtube
5

There was once


It would probably have been a crime for Once Upon A Time to exist for 7 seasons and never have a musical episode, and that is exactly what happens in the 20th episode of season 6. Some of the most popular characters were able to demonstrate their musical talents with original songs.

Charming and Snow White had their own "Disney" moment and started the episode, followed shortly after by Evil Queen. Captain Hook and Emma also have their own moment.

The Wicked Witch (Rebecca Mader) gave an outstanding performance of "Wicked Always Wins," which got fans crazy and named it the best song of the episode.
4th

Dawson's Creek


Dawson's Creek has become a hoax in the years since it was canceled. This is thanks in no small part to James Van Der Beek, aka Dawson, and his terrible crying face that has spawned hundreds of memes. The awful dialogue didn't do the show any favors either.

There were also some musical moments in the teen drama. Some pretty good, some pretty terrible. There was a dramatic rendition of "Daydream Believer," which sparked a thick cloud of youthful fear and a drunken duet by Dawson and Andie that was more terrifying than song-like.

A fitting performance in season 1 of Joey Potter's "On My Own" from Les Miserable had some fans reaching for the tissues. Potter was often teased for her shy and prudish behavior and this led to some memorable musical moments when she finally let go. In this clip she sings, to the delight of the audience, alongside Chad Michael Murray's character Charlie, "I hate myself for loving you."
3

Strange things


The very last thing anyone expected when they saw Netflix's Stranger Things 3 was one of the characters spontaneously breaking into a song. But that's exactly what happened in a very tense scene in the season three finale. While the Mind Flayer is wreaking havoc in Hawkins and Hopper and Joyce are impatiently waiting for the code (Planck's constant) needed to unlock a safe, Dustin and his long-distance friend Suzie begin to sing "The NeverEnding Story" at Suzie's urging.

The result is a fantastic performance of the song by the two teenagers and one of the most memorable moments that fans still excitedly talk about while waiting for season four of the hugely popular series to arrive. Interestingly, that moment almost didn't happen as the song wasn't the first choice for that particular scene. Before deciding on "The NeverEnding Story", the show's creators considered using the song by Ent (The Ent and the Ent woman) from The Lord of the Rings.
2

Buffy the vampire butcher


Buffy the Vampire Slayer had a great soundtrack with songs by Sarah McLachlan, Joss Whedon, Christophe Beck, Garbage and Alison Krauss. The show was presented as a low-budget supernatural comedy when it first aired on The WB in 1997. Nobody expected much from her. Little did they know what impact the show would have and that it would soon become a pop culture force to be reckoned with.

Of course, the show investigated a relationship between Buffy and a vampire (Angel) and later between Buffy and the evil vampire Spike. Much like the somewhat modern Team Jacob and Team Edward, there was definitely a Team Angel and a Team Spike, with some Angel fans leaning more towards Spike as the season progressed.

In the seventh episode of the sixth season, the plot revolves around a demon who forces the people of Sunnydale to break into songs at random and reveal hidden truths in the process. Buffy sings about her "boring" life when she plays "Going Through The Motions," and there's a big closing track that says "Where Do We Go From Here?" To sing. There are several other hits in the episode, with a fan favorite being "Rest in Peace" sung by Spike.
1

House


Gregory House is still one of television's most famous antiheroes. The Show House has been nominated for several awards including SAG, Emmys and Golden Globes, and has the distinctive title of being the world's most watched TV show in 2008. Hugh Laurie, who brought Gregory House to life, has stated that playing the character was a nightmare and that at first he didn't believe House could be a main character. Hugh Laurie is also pretty much the last television actor you'd expect to start singing at some point.

And yet House wears a top hat and a magical-looking suit and sings a creepy version of "Get Happy" with Lisa Edelstein's character Lisa Cuddy. He can definitely sing, but the eyeliner and weird cinematography are utterly unsettling.

Top 10 Latest TV Comedy Series
Source link